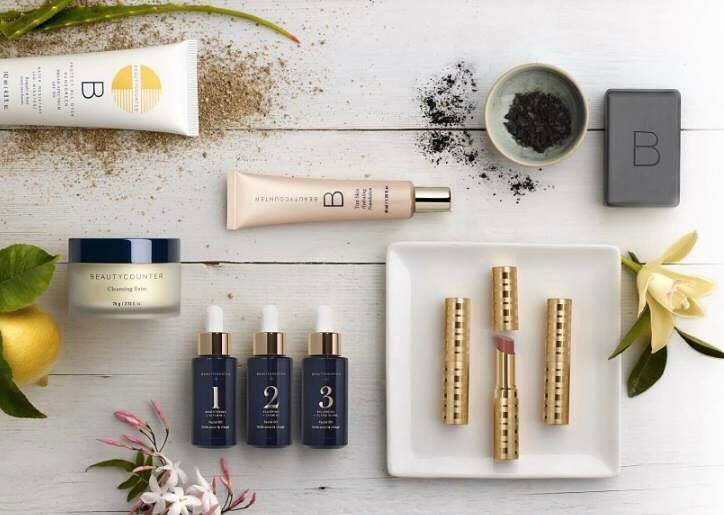 We all know someone who is into clean eating. Hey, maybe you are one of those people… just like me. It's not hard to understand why someone believes in the importance of eating real food, staying away from processed junk, and paying attention to what you put inside your body. Surely eating nutrient dense, whole foods is going to fuel your body in a better and healthier way.
But what about the stuff you put on your body? Does it even matter?
That would be a big, fat YES!
Your skin is the largest organ of your body, and it takes only 26 seconds for your skin to begin absorbing the ingredients of whatever products you choose to put on it.
TWENTY-SIX SECONDS.
I can barely accomplish anything of significance in that amount of time, but this just shows you how powerful these suckers truly are. Everything from soap to face wash to makeup to shampoo, your skin soaks it up and those chemicals make their way into your bloodstream. And there are a lot of chemicals in the hundreds of products we use and consume everyday. Not every chemical is harmful (water is a chemical after all!), but there are many toxic ones to avoid.
There are more than 80,000 chemicals on the market today. Many don't have any safety data. This is particularly true of those used in the skin care and beauty industry.
Most people assume that if a product is on the shelves, it's safe. This is America, after all! Unfortunately, that is not the case. The United States beauty industry does not have very much regulation (if any), so it's up to YOU to check the ingredients and stay away from the bad stuff. Companies can use practically any ingredient or raw material without government review or approval.
In fact, compared to the approximately 1400 cosmetic ingredients which are banned by the European Union, America only bans thirty which are deemed as harmful.
THIRTY. Hmmmm. I don't know how you guys feel about that, but that's not good enough for me.
And that's definitely not good enough for my family.
So why should you make an effort to remove these toxic ingredients from your daily life? Well, in a day and age when problems such as hormonal imbalance, infertility, asthma, allergies, developmental issues, and cancer are on the rise, it's up to us to make better and more informed decisions about the products we use and buy for our families. Lightening our toxic loads is a very doable thing we can do to help ourselves and our families live healthier lives.
I know what you're thinking. Where do I start?
Luckily for you, I've done the research and I'm here to help you figure it out. I have spent the last four years switching over all of our products to be as clean and safe as possible, while still effective. As someone who spent years struggling with infertility and multiple miscarriages, I feel very strongly about this issue and have made it a priority for my family.
It may take a bit of time to make changes, but it is 100% worth it.
First of all, it's important to become familiar with some of the most common toxic ingredients which are found in many of our products.
CLICK HERE TO READ ABOUT THE 7 MOST COMMON TOXIC INGREDIENTS IN PERSONAL CARE PRODUCTS
Something else to keep in mind is these ingredients can often sneak their way into products by using different names. So if reading labels and keeping up with all the toxic ingredients seems overwhelming to you, check out the Environmental Working Group's Skin Deep database. You can look up over 60,000 products to see detailed ingredient information as well as an overall rating system. I always aim to choose products with a rating of 1 – 3. There is even an app for your phone so you can check stuff out when you are out and about. Isn't that great? My kids love to scan anything and everything to find the lowest numbers.
CLICK HERE TO CHECK OUT EWG'S SKIN DEEP DATABASE
However, please keep in mind that not all companies disclose every ingredient.
Nor are they tested by a third party.
This is where Beautycounter comes in and saves the day.
CLICK HERE TO CHECK OUT BEAUTYCOUNTER
What makes Beautycounter different?
Beautycounter's mission is to get safer products in the hands of everyone.
Beautycounter has chosen to ban more than 1,800 ingredients setting a new health and safety standard—all while ensuring the products perform, and that they are as indulgent as any luxe shampoo, lipstick or oil in the market.

Beautycounter screens EVERY ingredient for safety, looking for information on specific hazards like cancer, developmental toxicity, hormone disruption and infertility.
Beautycounter does not test products or ingredients on animals.
Beautycounter sources ingredients responsibly. Over 80% of the ingredients are organic, natural or plant-derived. The others are synthetic, but screened and safe.
Beautycounter believes in transparency and shares EVERY ingredient used. There are no hidden flavors, fragrances or secret preservatives left off of the labels.
Beautycounter third party batch tests their products for heavy metals, which are harmful and very dangerous and can even be classified as neurotoxins. Heavy metals, such as lead, can bring about birth defects, impaired brain functioning and other issues.
Beautycounter is working to get stronger legislation passed so the products we use will be held to higher and safer standards.
Decades of studies indicate that serious health issues (including, but not limited to asthma, learning disabilities, cancer and infertility) are on the rise, and due in some part to our ongoing exposure to toxic chemicals—whether it's in the shower, on our commute, while we eat lunch at a local restaurant, or when we clean our kitchens at home.
WE DESERVE BETTER.
That being said, you need to decide what's right for YOU. Do your research and choose what is safe for YOU. I totally understand not everyone will agree with me on this. I get that many of you are comfortable with the choices you have made with your personal care products. But if you are looking to make changes, I hope this information is helpful to you.
And just because I believe in the safety and performance of Beautycounter products, I respect that you may not agree. No products are perfect and we all have to do the best we can!
A note to any of you lovely readers who want to become involved with Beautycounter … LET ME KNOW! If you have any questions or would like to get connected with this really exciting company, I'm here to help. Becoming a consultant has been one of the best decisions I've ever made, and I encourage everyone to check it out if you're even the slightest bit interested. Just shoot an email to mywellbalancedlife@gmail.com so we can figure out the best plan of action for you!
DISCLAIMER: For the record, despite my true love for Beautycounter, I do not use their products exclusively. I am a huge fan of Chae Organics … their Acai Polishing Scrub can always be found in my shower! Primally Pure gets my vote for best deodorant (I use the Charcoal and Lemongrass) and best dry shampoo. Trust me, you will definitely see me recommending other products on this website if I believe in their safety and effectiveness.
Lastly, don't freak out. This information may seem a bit scary and overwhelming, but now you know and can choose BETTER. And I am here to help you and answer any questions you may have.
Knowledge is power.
Remember it is impossible to avoid every harmful chemical and toxin out there, and it's crazy expensive to attempt to overhaul everything all at once. But when you run out of something, think about replacing it with a safer choice. Switch out that face cleanser for one with clean ingredients. Treat yourself to a pretty lip gloss that's lead-free or some yummy smelling hand cream without parabens and phthalates. And before you know it, you will have lightened your toxic load significantly.
All the small things add up to big changes in your health and well being. It's about progress, not perfection.
CLICK HERE TO CHECK OUT BEAUTYCOUNTER
Here's to better and safer beauty!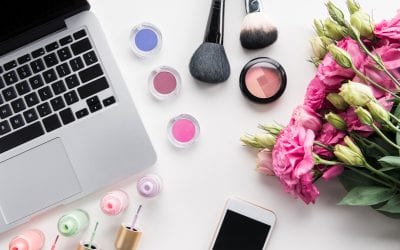 When it comes to safer skincare, we actually have quite a few options from which to choose these days. We can make our own products at home, choose from one of the many safer skincare companies out there, or fall somewhere in the middle with a minimalist routine like...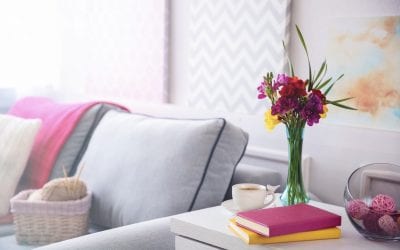 Air pollution… inside our homes? It's true—and right now more than ever, this is NOT something we need. Use these three tips to ensure you're taking care of your respiratory health today.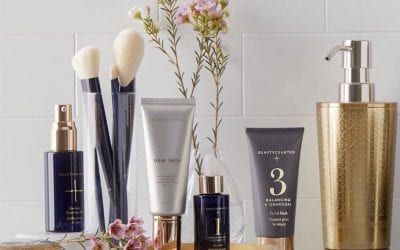 The beginning of a new year sounds like the perfect time to "kickstart" something, doesn't it? I mean, I COULD go on a kickstarting soapbox over here (think kickstart new hobbies, a new workout, personal development) but let's start simple: skincare and beauty...