Now I realize we are already halfway through 2017, but I wanted to bring this oldie but goodie back for another run! This was never actually published on my website as a blogpost, and all this stuff is still very much a part of my daily life. So cheers to 2016 and a half … cue the fireworks!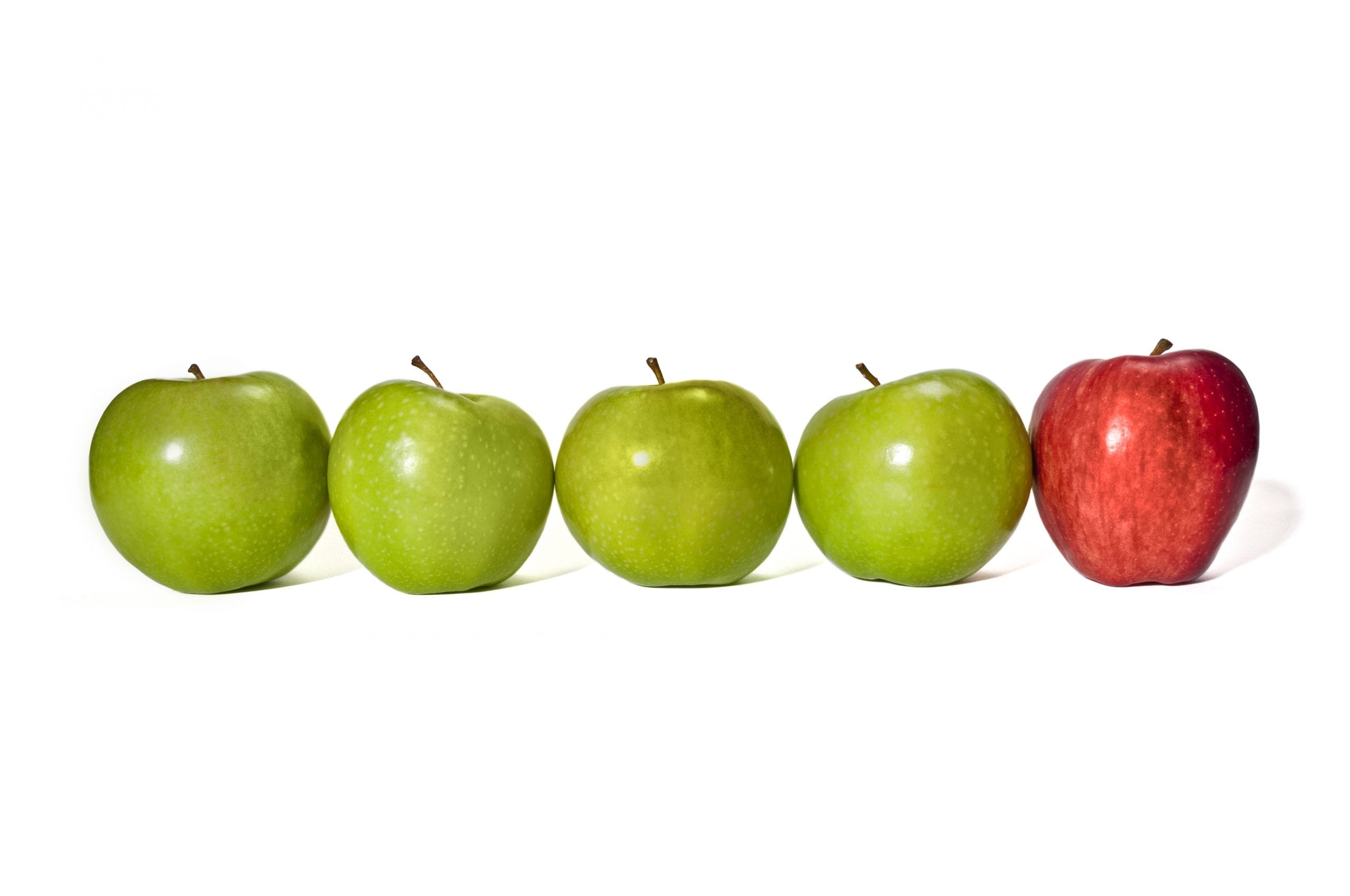 2016 was a big year for me in terms of my overall health and wellness, both personally and professionally.  I started the My Well Balanced Life website, completed my certification as a Nutritional Therapy Consultant, focused on educating others about the importance of safer personal care products, blindly entered the world of aerial fitness as an AIR Trainer, and survived my first year in my forties. What an amazing year! I've been introduced to so many great things and products along the way (many of which I have loved!), but these are without a doubt my favorite finds of 2016.  All five of these things made a positive impact in my life and I just want to share them with each of you lovely followers.
*This post may contain affiliate links for products I love. This means I earn a commission if you make a purchase through one of these links. For my full disclaimer, click here.*

Prescript Assist
I was first introduced to Prescript Assist by my head instructor from the Nutritional Therapy Association during my course studies. She's one of those people that you wish you could just hang out with and ask ALL of your health questions, so when she recommends something you know it has to be all kinds of amazing. And Prescript Assist made her very short list of recommended probiotics. We all know that probiotics are necessary in this day and age with the overuse of antibiotics and lack of good bacteria in our processed products. This soil-based probiotic supplement is very well received in the natural health and nutritional therapy communities (Chris Kresser and Sarah Ballantyne/The Paleo Mom have both raved about it), and there are countless testimonies of positive health results from this product.  Both a prebiotic and a probiotic which does not require refrigeration, Prescript-Assist helps to strengthen our immune system, improve digestion and restore balance to our gut flora. The strains in Prescript-Assist are expertly chosen to mimic the flora that is naturally present and found in traditional and Paleolithic diets. I love the fact that it does not need to be refrigerated so I can keep it in my purse and pack it for travel. Click here for Prescript Assist!
*Though I (and many others) LOVE Prescript Assist, please keep in mind finding a beneficial probiotic supplement is a journey specific to each individual.  I personally started out with half a capsule per day and eventually progressed to one capsule per day.
Vital Proteins
Again, I first heard about Vital Proteins from NTA and then it started popping up on the social media feeds of all my favorite nutritional therapy people.  First of all, let me preface this by telling you all that I am not a protein powder kind of girl.  Smoothies and shakes are not my thing, so it is an understatement to say I was hesitant to try this product.  But I know the importance of protein, gelatin, and collagen for gut health, immune health, and healthy skin and joints, so I relented.  My first purchase was the Vital Proteins Collagen Peptides which can be mixed into cold or hot beverages without taste. (I soooo did not want to ruin my precious first cup of morning coffee with a powder that I was convinced would taste gross or at least detectable, but it's true! No taste and no change in consistency. You would be amazed at how many different ways you can incorporate this powder! There are lots of recipes on the Vital Proteins website to give you ideas, so check it out.) Then I added the Cartilage Collagen capsules because I'm in my forties and my skin needs all the help it can get.  Finally, I added the Beef Liver Capsules because liver is a superfood with so many health benefits, and it doesn't matter that I'm a Nutritional Therapy Consultant — I am so not eating liver. Click here to see all the Vital Proteins products!
*Just a little note — don't go overboard.  When I first started using Vital Proteins products, I took the "more is better" approach.  My body wasn't prepared for that much protein all at once and my digestive system was overloaded! To avoid bloating and discomfort, start slowly and add more as your body adjusts.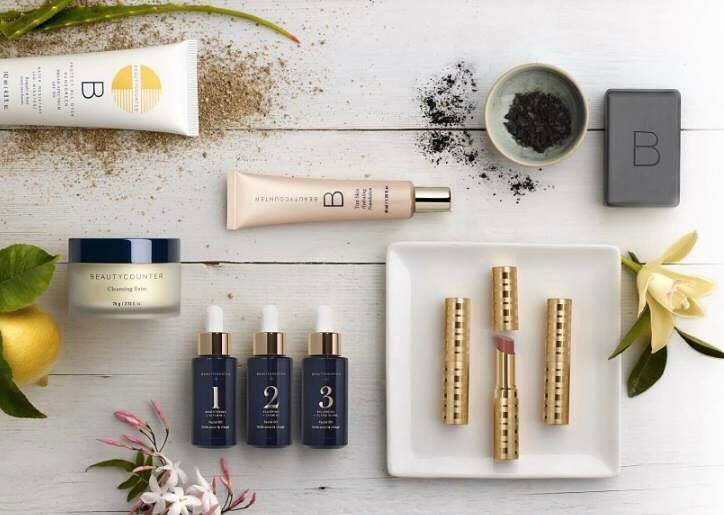 Beautycounter
It all started when I bought a concealer based on the recommendation of a fellow Nutritional Therapy Practitioner, and the rest is Beautycounter history.  Lightening my toxic load is very important to me, and I make it a point to live as clean and toxic free as possible. I truly believe that what we put on our bodies can be as significant as what we put in our bodies! After all, our skin is our largest organ, and it only takes 26 seconds for products to be absorbed into our bodies. After spending three years of trial and error searching for safer beauty and personal care products, I discovered a company which has already done all the hard work for me.  Now not only is my bathroom counter full of Beautycounter products, I have joined this company as a consultant to help educate others about this important need in our country. Beautycounter's mission is to get safer products into the hands of everyone.  This company has voluntarily chosen to commit itself to a health and safety standard that goes well beyond what is required by U.S. law: they ban the use of more than 1,500 questionable or harmful chemicals through the "Never List"—all while ensuring their products perform and are as indulgent as any other luxe shampoo, lipstick, or oil in the market.  In addition to providing high quality and safer products, this B corps company is actively working to get more legislation passed for better safety for all personal care products in America.  You can read more on my website or start shopping Beautycounter here!.  I recommend a lot of things, but the charcoal bar, concealer, and face oils are a good place to start! Oh and the cleansing balm and the mascara. Ok, basically everything. If you want more info on the products or are interested in joining this company, shoot me an email at mywellbalancedlife@gmail.com or read here about joining the Beautycounter mission. And no, I do not use Beautycounter exclusively.  I use a few other companies as well who are also dedicated to making safe products.  However, I do not know of another company which goes to such great lengths to ensure safety and performance.
*Despite the fact that I am a Beautycounter consultant, the most important part for me is the EDUCATION.  Buy Beautycounter products if you choose, but more importantly just choose better and safer.  
Silver Shield Rescue Gel
Okay, so this isn't completely new to me in 2016, but it does have a new formula and packaging so I'm counting it.  I have been using Nature's Sunshine Products since I first started my natural health journey in 2008, and I continue to stand by the company's quality and effectiveness.  I always carry a tube of Nature's Sunshine Silver Shield Rescue Gel in my purse and keep a few tubes in our house. Silver is known in the natural health world for being antiviral, antibacterial, and anti fungal… a little powerhouse of healing and defense. Most people's knowledge of silver traces back to that guy who made colloidal silver in his backyard and turned blue. (Insert the eye roll emoji here.) The problem with this and earlier versions is that high amounts of silver were needed to be effective, and this possibly led to toxic levels in the body. Advances in silver technology have resulted in a silver solution that can be used safely in an effective daily regimen. It takes approximately 2 to 6 minutes for silver to destroy 99.9 percent of bacteria, viruses, mold and other pathogens it contacts. We use the gel on our hands when they need a good cleaning or on scrapes, cuts, and burns.  Think of it as antibacterial gel, soap, and Neosporin mixed into one healthier option. My favorite use is to rub a bit on the nostrils during cold and flu season to battle those germs that we breathe in all the time.  And I basically rub this stuff all over our bodies when we fly on those airplanes full of germs, yuck. The gel comes in two strengths and two sizes, both of which are approved for airline travel.  I love it and it's so great to have on hand for kids! Click here for more info about Nature's Sunshine Silver Shield Rescue Gel!
*Please do your own research on silver if you have any concerns. I can tell you that my entire family has used it for years with only positive results.
Fat Fuel Keto Coffee Mix Packets
I have a confession to make.  When I wake up in the morning, the first thing I do is drink coffee.  I tell other people that they need to drink warm lemon water first and to never drink coffee on its own without adding some healthy fats, whether that's drinking butter coffee or eating some cashews or real breakfast with your coffee.  And then I drink coffee … by itself.  I know, I know.  But I'm trying to be honest because I know there are a lot of you who do the same thing.  You've heard of Bulletproof Coffee, right? It's all the rage these days. You add coconut oil and butter to your coffee and get this awesome super brain fuel! All the benefits of healthy fats plus the energy boost of coffee means you are able to burn fat more efficiently, prevent massive blood sugar swings and energy crashes, maintain good focus, and feel satisfied until lunch.  But … actually making butter coffee is a bit of a hassle and takes some time … neither of which I am willing to do first thing in the morning. And that's where Fat Fuel Coffee Mix comes in and saves the day! (And my blood sugar levels.) All you do is squeeze this packet into hot water and BOOM.  Delicious, healthy, satisfying butter coffee.  There are only 5 ingredients and all of high quality: organic virgin coconut oil, clarified butter from grass fed cows, mycotoxin free coffee, organic egg yolks, and organic pure vanilla extract. I add a little maple syrup and it's a cup of heaven. I know you're totally skeptical because I was, too.  I didn't want to sacrifice my delicious morning coffee AND it sounds like instant coffee which is gross.  But you guys, this stuff is DELICIOUS. I don't drink it every day (on the other days I put Vital Proteins Collagen Peptides in my coffee), but they are great on a busy morning or when I'm traveling. Coffee Blocks are totally worth it. Just click here and buy the Fat Fuel Coffee Mix. Trust me on this one.
*Just an FYI — Please be aware this product contains dairy, so it is technically not Whole30 or Paleo approved. You will have to make the homemade version with ghee to adhere to these diets. And if you are trying to eliminate caffeine, this is a no go.
I hope you guys enjoyed my list of 2016 favorites! Each of these things has made a significant and positive impact on my health. Now email me and tell me which one you find the most intriguing and I'll enter your name into our monthly drawing for free stuff.  I mean, who doesn't want free stuff???