Looking for Something?
Hey Girl, Hey!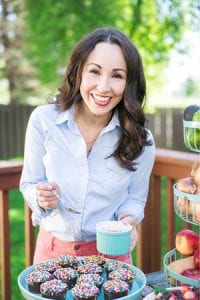 I'm Amanda! I'm a Pilates & Barre Master Trainer, Nutritional Therapy Practitioner, Managing Director with Beautycounter, recently retired military wife, and mother of two very energetic boys.
I've given up the unrealistic notion of being awesome at everything and embraced the idea of just keeping the important stuff well balanced.
My life is not nearly as cool as my Pinterest boards, you guys. But I do try to live a healthy life and make better choices for my family. If you have any interest in doing the same, please stick around! Read More…
Current Faves