Nutritional Therapy Services
Are you feeling out of balance? Do you struggle with frustrating symptoms such as fatigue, bloating, digestive problems, skin conditions, anxiety or depression? Do you struggle with food sensitivities, autoimmune issues, or infertility? These problems are often connected to your digestive health and blood sugar management. There is no need for you to accept these symptoms as normal, because they're not. I truly believe everyone can feel better and start a journey to better health through the healing powers of real food. And guess what? Real food tastes real good. I promise 🙂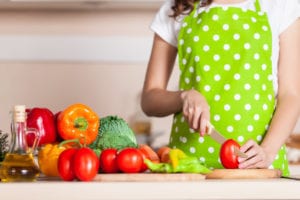 Contact me and set up a FREE health consultation at your convenience. You will fill out a simple health questionnaire, and then we can talk about your health goals and concerns.  We can decide if we want to proceed with determining a customized nutritional protocol to address your needs.
I provide individual nutritional counseling via phone, email and FaceTime or Skype .
Please contact me if you are interested in hosting a nutrition seminar and/or wellness workshop to your business, school and community groups. These can be specially designed to meet the needs of your group!
Restart Program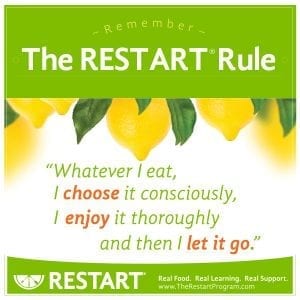 Part nutritional education, part sugar detox, part support group – an empowering combination!
The 5-week RESTART® program is a simple, powerful way to give your body a vacation from having to process toxins like sugar.
With a 3-week sugar detox built right in, the program focuses on how
to use REAL FOOD to boost your energy and cut sugar and carb cravings.
Please contact me if you would like to be a part of our next program. Dates will be posted periodically.
Postural Analysis
There is way more to posture than it just being "good" or "bad"… each person has a very unique posture with specific needs and attention.  Do you sit at a desk all day?  Does your job require manual labor? Are you sitting in front of a computer all the time? All of these lifestyle habits contribute to postural issues that can lead to pain and deterioration of the spinal vertebrae, joints and muscles. Let's first of all figure out what kind of posture you have (hyperlordotic, kyphotic, swayback, military, scoliosis, etc.), and then we can address ways to improve and strengthen your body through a specific movement and exercise plan.  This can be done individually or in a group setting.
Safer Beauty and Home Product Transformation
Though most people assume the products we use in our homes and on our bodies are safe since they are found on the shelves of stores all over America, that is unfortunately not the case.  Our personal care product industry has very little regulation, so we must take it upon ourselves to seek out the safest products to use on ourselves and our families. From skin care to soap to laundry detergent, all of these items can have a significant effect on our health. Allow me to help you create a product transformation in your home to eliminate many toxic chemicals and harmful ingredients which can be quite dangerous to our health. After years of research, I have direct access to many companies which are dedicated to creating safer products and can help you make the best decisions about which ones to use in your home.
Overall Wellness Plan
Do you want to feel better but just don't know where to start? This incorporates nutritional therapy services, personal product transformation, postural analysis and a personalized fitness plan to address and improve overall wellness.  Let's get your body functioning better by providing it with nutrient-dense whole foods, using safer products without harmful ingredients, getting your body in proper alignment, and strengthening it with healthy movement.
Pilates and Movement Workshops
I am able to provide workshops in a variety of areas for fitness institutions, continuing education credits, and health focused businesses. Please inquire about workshop availability.