How I Bring In a Full Time Income By Sharing Health & Wellness Products and Services With My Community
---
You might be asking yourself, what the heck are health and wellness affiliate programs? I get it! I didn't know what it was either until about 4 years ago when I was a practicing Pilates and barre instructor and completing my certification for nutritional therapy.
In a nutshell, health and wellness affiliate programs are developed by product manufacturers who pay a referral fee (commission) to affiliates who recommend the manufacturers' products. And wellness affiliate marketing is when you (a wellness professional) recommend wellness products and/or services to your community. And you receive a commission when anyone your community purchases these products and services through your specialized link.
For example, imagine a client asks you about your green juice that you bring to class with you everyday. You absolutely love the company that makes it and think it's the best green juice on the market.
Would you tell your client where you got it? Of course you would! We all love to share about things that are awesome and healthy.
Now what if you had a personalized link that you could share with your client right there on the spot? Your client knows and trusts you already, so she purchases a month's supply of green juice.
Your client is thrilled to jump on the green juice train for better health, you are happy to connect her with a quality recommendation, and you make a commission on that purchase she just made.
That, my friends, is wellness affiliate marketing. Total lightbulb moment, am I right?
What's crazy is you're probably already doing the first part. You're just missing out on the commission.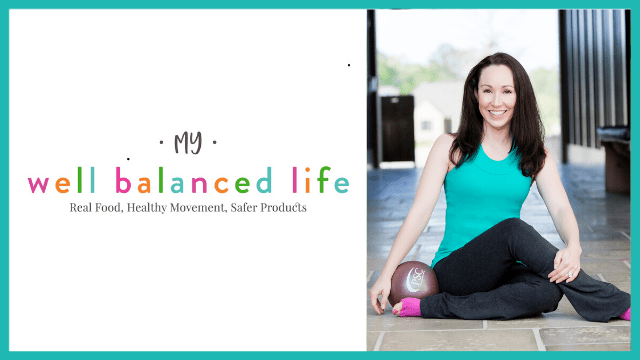 Wellness affiliate marketing has changed my life. And yes, I know that sounds dramatic! But it's true. It's allowed me the freedom to pick and choose my schedule, be selective about my professional projects, and continue to live my passion of helping people live healthier lives.
And that's because this aspect of my business brings in significant income. For me, it now equates to full time income.
So after four years of figuring out how to integrate this into my world, I want to share my top 10 secrets to success with wellness affiliate marketing. These are the things I tell anyone who wants to jump into this rewarding opportunity. So let's get to it!
First and foremost, keep your mission at the forefront.
As long as I focus on my goal of helping people live healthier lives, I'm inspired to do this work! When I share about products and services that better the lives of my community, I'm confident that I'm adhering to my mission as well as maintaining my professional integrity.
Do your research on anything you put your name behind.
There are a gazillion affiliate opportunities out there! Some are awesome, some are not so awesome. So before you throw a recommendation out there, make sure it's worth it. I always "live with" a product or service for a while before I make the choice to recommend it to my people.
Make a checklist of requirements that are important to you before becoming an affiliate.
Do you love it? Will it help your community? Is the commission structure worthwhile? Set your criteria and ensure all boxes are checked before recommending.
Stay in your lane.
Once you start bringing in income from affiliate partnerships, it can be tempting to recommend things that are outside the realm of health and wellness. But if you start putting out content and sharing about things that are contradictory to your original mission, it can damage your credibility. It's best to maintain your authenticity by keeping your recommendations in the wellness niche.
Focus on consumable products.
I really didn't understand this concept until after I was established in the world of affiliate partnerships, but it's an important concept in regards to passive income. While selling one-and-done products are great, selling products that will need replacing over time creates the opportunity for future and ongoing sales. For example, selling a water filter is wonderful because it provides clean water for a very long time, and you make a commission on that one sale. But selling items such as smoothies, personal care products, and essential oils is really great long term because each time a person places a replenishment order, you receive passive commission.
Have an anchor partnership.
There are many companies that offer higher and/or tiered commission rates and the opportunity to build a team of like-minded partners. These often fall under the umbrella of direct sales and network marketing companies. And while these companies can get a bad rap, this is usually due to their sales tactics and culture. Just because some companies do this does not mean all companies do! I highly encourage you to keep an open mind and research these opportunities because they can be incredibly financially rewarding. In addition, they can provide a platform which allows you to partner with many other smaller affiliates. If you want to see how I have incorporated this concept into my business, you can read about my anchor partnership here.
Focus on a select few partnerships that you incorporate into your world on a regular basis.
While there is no limit to the amount of affiliate partnerships you can have, I advise you to focus on a select list on a consistent basis. It can be confusing to your community if you talk about a new thing everyday! Plus, research shows it takes anywhere from 2 to 12 exposures before a person actually makes a purchase. You want to be consistent in order to build strong relationships with your customers. And then just keep a list of other items you can recommend on occasion when the need or opportunity arises.
Commit to this like a job (because it is!) and show up.
Pilates was my original passion in the world of health and wellness. Then because of my own health struggles with infertility and multiple miscarriage, I added a second passion — nutritional therapy. Recommending products and services to my community was a total surprise passion I didn't realize I would love as much as I do. The combination of helping my people be healthier AND bringing in significant income inspires and motivates me to show up every single day. If you knew you could bring in a full time income with affiliate marketing and still commit to your original passions (on your own terms), would you be willing to put in a small amount of time every day?
Share, educate, and solve problems 80-90% of the time.
This is honestly where most people make mistakes with wellness affiliate marketing. It's easy to get enthralled by the money, but focusing on just that will not result in a loyal clientele over time. Building strong relationships with people by focusing on education and solving existing problems is key. Why do you love this product or service? How has it helped you? What problem does it solve for your people? While you will spend a little bit of time on sales and/or promotions, it should be minimal. The last thing you want is to be that person who your people hide from in the grocery store or snooze on their social media feeds. Because let's face it — you just thought of someone like that, right? Stick to this rule and you're good to go.
Invite others to join you!
Wellness affiliate marketing is such an easy fit for people working in the world of health and wellness. As I mentioned before, most people are already doing this. They're just not getting any commission for the recommendations they make. Do not feel icky about this! First of all, you "sell" a healthy lifestyle to your community all the time. If you know of ways for them to be better, don't you want to share that with them? And along those same lines, wouldn't you share this job opportunity with other people in the wellness field? Most of us in this line of work didn't get into it for the money. We do this because we have a passion for helping people. But money is necessary and well deserved for the work we do. So please do your colleagues a favor and tell them about this awesome way to bring in significant income and keep living their passion!
—->

Save Your

Spot! The Authentic Wellness Affiliate Academy Coming Soon …
When I figured out how amazing this opportunity can be, I wanted to shout it from the rooftops! As someone who spent 15 years trading time for money, running myself into the ground trying to teach more hours, relying on the traditional business model for way too long, I want everyone to know about this gig. I'm excited to share that I'm writing an online course to walk you through the process of developing a successful wellness affiliate marketing business. If you want to be on the list to gain early access to my course, please plug your info into the box above. I know this business model can be wildly successful, and I want that for you, too!