The beginning of a new year sounds like the perfect time to "kickstart" something, doesn't it?

I mean, I COULD go on a kickstarting soapbox over here (think kickstart new hobbies, a new workout, personal development) but let's start simple: skincare and beauty products. Stuff you use EVERY. SINGLE. DAY.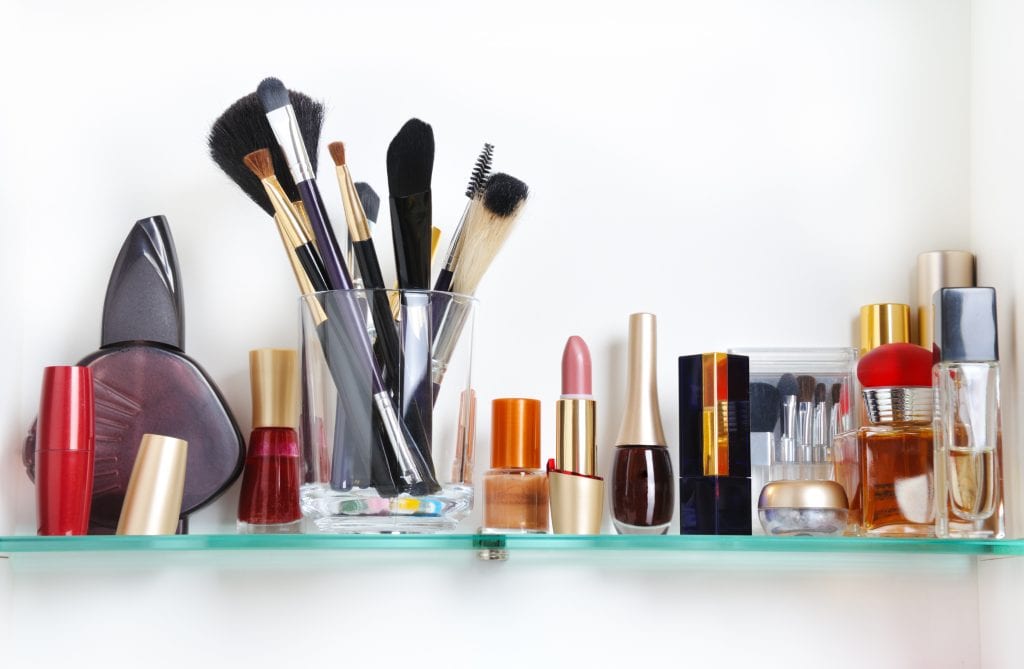 The products that go ON—and IN—your body have the ability to hurt you. Let that sink in.
I don't mean to instill fear in anyone, I promise. Just education. Most people are completely unaware that personal care products have a direct correlation upon our health, and I want to change that.

In fact, if you're not careful about the products you choose, most of the commercial products you can buy at the drugstore have the following:
Parabens (Which have been linked to an increase in breast cancer.)
Phthalates (Known hormone disruptors and linked to birth defects.)
Triclosan (Another hormone disruptor, can specifically affect the thyroid.)
Sodium lauryl sulfate (Found in more than 90% of personal care products and linked to kidney and lung damage when combined with other chemicals.)
Formaldehyde (Um, enough said, right? This is what they embalm corpses with!)
Fragrance (Basically a trade secret that allows companies to hide hundreds of chemicals behind one happy sounding word. Super shady.)
Propylene glycol (Causes dermatitis and other skin irritations… when it's supposed to be used on the skin. Makes ZERO sense.)
… amongst literally thousands of other possible chemicals, toxins and dangerous substances that should NOT be on your skin or in your body. PERIOD.

Which is why I fell head-over-heels for Beautycounter: the products, the company, the whole SHE-BANG. I drink all the kool-aid and it's delicious. We even have #TheNeverList which lists out over 1,800 ingredients we absolutely REFUSE to include in the products we sell. Absolutely no other company is going to the lengths that Beautycounter does on a daily basis to ensure that its products are as safe as possible for our bodies. But seriously, it's given me a much bigger platform to communicate a message that is incredibly near and dear to my heart. You can read more about my journey to safer products and Beautycounter here.

But a girl's gotta look and feel good, right? Oh, I hear you.

It's no secret that a lot of companies that claim to be safer or more natural just DO NOT WORK. And we shouldn't have to choose — we really can have products that are high performing AND safer. Because let's face it: if it doesn't work, we are just going to go back to the stuff that's flat out bad for us.

So whether it's a hydrating moisturizer or the perfect shade of lip gloss, finding products that are safer, sustainable, affordable and made-for-YOU is hard. Until now.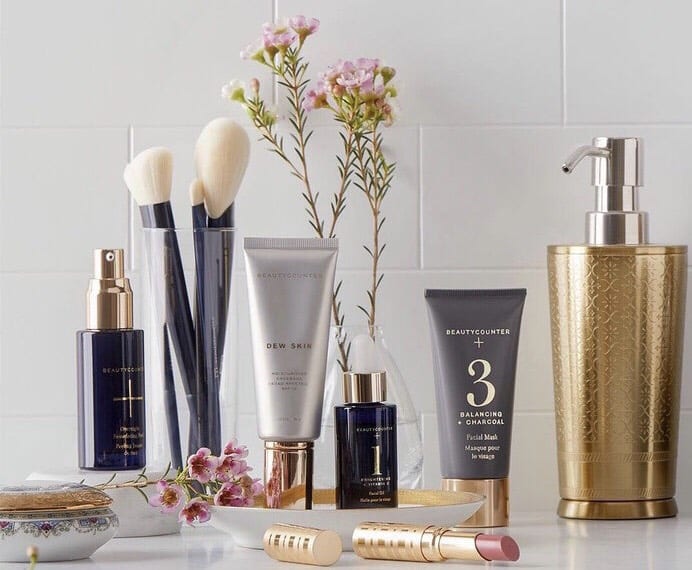 Here are my top 5 skincare and beauty products to kickstart a healthier life today!
You see, friends? You don't have to sacrifice your safety for beautiful, vibrant, and HEALTHY skin! With Beautycounter you get it ALL. And no risk because there's a free 60-day return policy on everything.
Treat yourself to beautiful products, all while feeling good about lightening your toxic load and taking positive steps toward a healthier YOU.