Gluten Free Pumpkin Spice Baked Oatmeal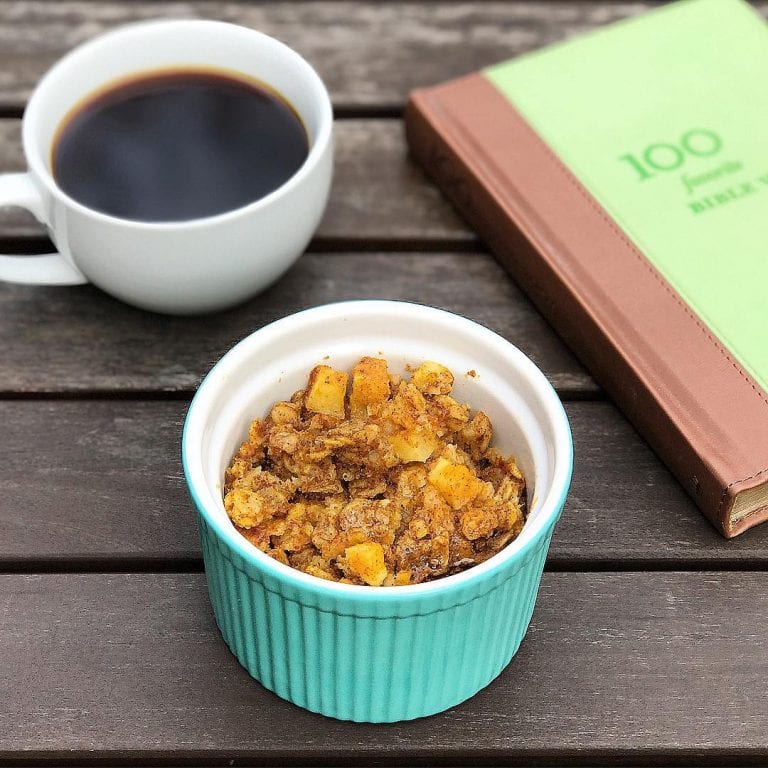 I know what you're thinking. Oatmeal? Eh. Moving on. Well guess what? I'm here to make you fall in love with oatmeal. Please, y'all. Don't scroll past this recipe because you've been burned by those oatmeal packets from our childhood. You know what I'm talking about -- the brown packets that you add hot water to ... and end up being about 4 bites of mush. This is not the oatmeal we grew up with, I promise! This is hearty, full of sweet flavor, and the perfect accompaniment to a hot cup of coffee on a cold morning. And the coconut milk gives it some healthy fat to make it more satisfying. Drizzle with some warm maple syrup for a little bit of pumpkin spice heaven. Maybe a scrambled egg on the side to balance out the sweetness. Go on, now. I'll be here when you're ready to tell me how much you LOVE oatmeal.
Ingredients
2

cups

gluten free oats

1/2

tsp

baking powder

1/4

tsp

sea salt

1

tablespoon

pumpkin pie spice

1

cup

chopped apple

in tiny cubes

1 1/4

cup

full fat coconut milk

1

cup

organic pumpkin

1/4

cup

maple syrup

1

egg

1/2

tsp

vanilla
Instructions
Preheat oven to 350 degrees.

Mix together the dry ingredients: oats, baking powder, salt, and

pumpkin pie spice.

Fold in chopped apples.

In separate bowl (I like to use a measuring cup), mix the wet ingredients: coconut milk, pumpkin, maple syrup, and vanilla.

Stir wet ingredients into dry ingredients. Pour into a 2 quart baking dish.

Bake at 350 for 25-30 minutes.

Serve with a drizzle of maple syrup. Trust me on this.