Paleo Pumpkin Pie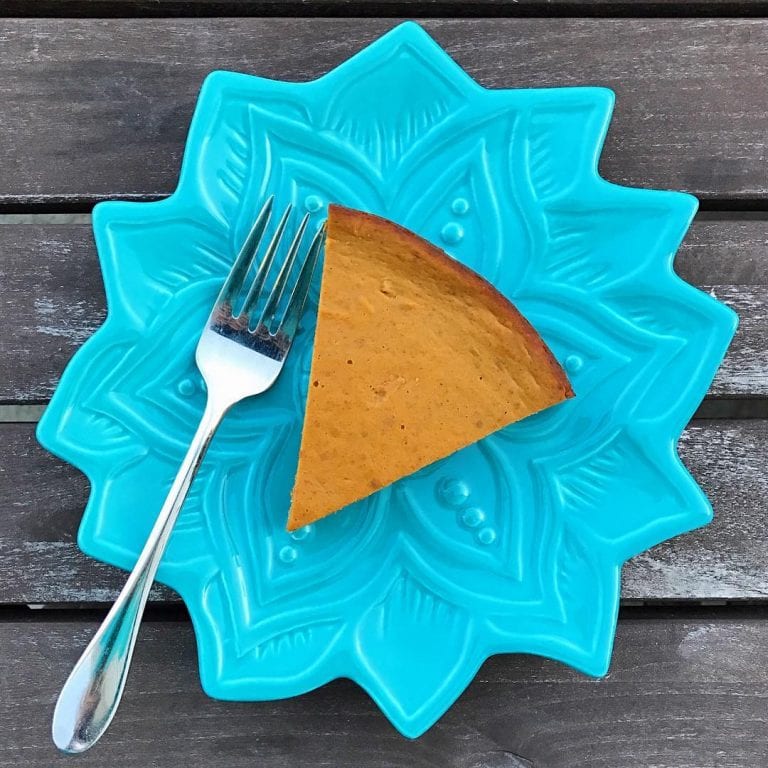 I know when most people think of their favorite comfort foods, things like mashed potatoes and macaroni and cheese top the list. But for me, pumpkin pie is the ultimate comfort food. I like a big, fat slice of it served cold, right out of the refrigerator. I don't want it fancy -- just a basic crust, no whipped cream needed. The filling is the most important part for me. I love it so much that it's become a term of endearment for me ... I call my little boy "pumpkin pie" all the time. I just LOVE the stuff. Over the years, it really has become a symbol of comfort for me. We were living in Virginia when I found out I was pregnant for the second time. At the end of my first trimester, we celebrated this new life at Thanksgiving while surrounded by family and lots of yummy food. Then the following Monday I went to the doctor and received the terrible news that my baby no longer had a heartbeat. I was devastated. Completely gutted. They scheduled a D&C for the following day, and when I came home from the hospital I told my mom I just wanted pumpkin pie. So she made one and we ate the entire thing. We just sat on the couch and made ourselves sick on pumpkin pie while I held on tightly to my then 3-year-old firstborn son. And then when I had another miscarriage a few months later, I made a pumpkin pie. I've had a lot of miscarriages, and I've had a lot of pumpkin pie. I had my second baby boy in late November of 2012, and we brought him home from the hospital on Thanksgiving day. He slept in his carrier right next to the table while we ate pumpkin pie and gave thanks for the many blessings in our lives. He's my pumpkin pie. *I used to make the traditional recipe on the back of the pumpkin can, but I've played around with this paleo version to fit all of my pumpkin pie needs. I hope you guys like it!
Ingredients
For the crust:
1

cup

almond flour

packed

3

T

ghee

melted

Pinch

of Sea Salt
For the pie filling:
1 15

oz

can organic pumpkin

1

cup

full fat coconut milk

2

eggs

1/2

cup

maple syrup

2

tsp

pumpkin pie spice

1/4

tsp

salt

Dash of vanilla
Instructions
Preheat oven to 325 degrees.

I like to prep my pan with a little coconut oil rub for easier serving.

Mix crust ingredients until crumbly dough forms. Press crust into bottom of a 9" springform pan and partially up the sides. (You can use a regular pie pan but the crust will not reach all the way up to the edges.)

Bake for 10 minutes and set aside.

Increase oven temperature to 350 degrees.

Mix pie filling ingredients in large bowl or mixer until smooth. Pour on top of crust and bake for 50-55 minutes. Filling should just be set.

Cool completely and then refrigerate until ready to serve.