Gluten Free Migas – Super Fast!
Gluten Free (& Super Fast!) Migas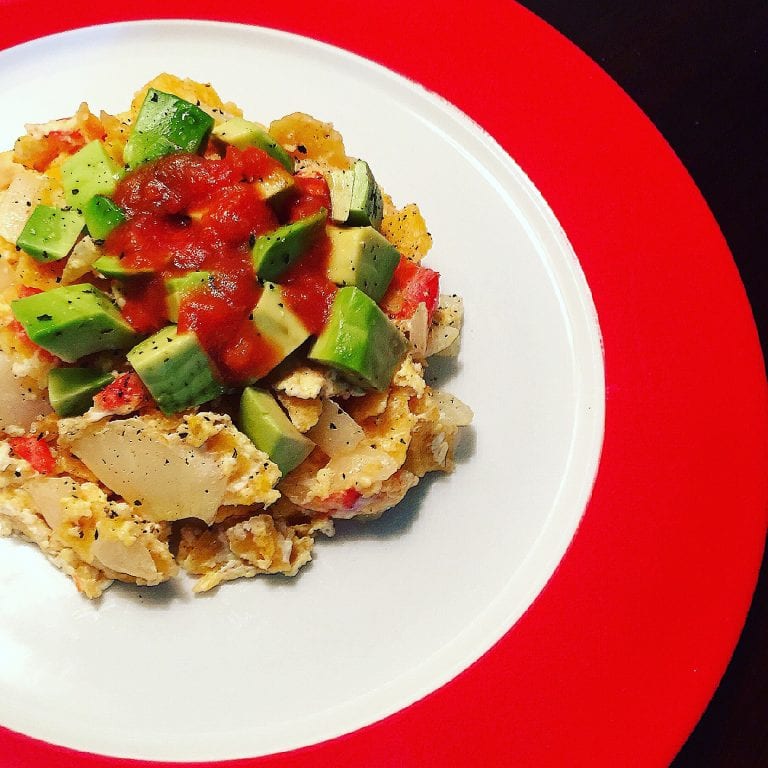 So don't throw away that bag of tortilla chips because there are just crumbles at the bottom -- save it for this quick meal! This is a dish which is synonymous with my childhood. Surprising fact about me...my sweet mama is of Mexican heritage. I inherited her dark hair, dark eyes, and lack of height. And then I got my fair skin from my father who is really tall and has white blond hair! Anyway, my great-grandmother came to live with us when I was born and passed away when I was 8 years old. Grandma Mate' didn't speak any English and was just the most precious thing in the world. She made this dish for me all the time...she called it chilaquiles, but most people know them as migas. This is one of those meals that is good any time of day because it's so fast and easy! Breakfast, lunch, or dinner. It's still one of my favorite meals of all time.
Ingredients
Oil or fat of choice

butter, ghee, olive oil, avocado oil, coconut oil, etc.

Chopped onions

Chopped tomatoes

Crushed up corn tortilla chips

always choose organic to avoid GMO corn!

Eggs

Optional toppings: Salsa

Raw cheese, Avocado, Cilantro
Instructions
Heat oil/fat in pan over medium heat.

Add onions and tomatoes and saute for a couple of minutes.

Add crushed tortilla chips and allow them to soften slightly.

Add scrambled eggs and continue to move gently in pan until cooked through.

Top with any toppings and enjoy!

(I've also been known to heat up a can of Amy's Refried Beans with Green Chiles to go with this because YUM.)