Paleo Chicken Tenders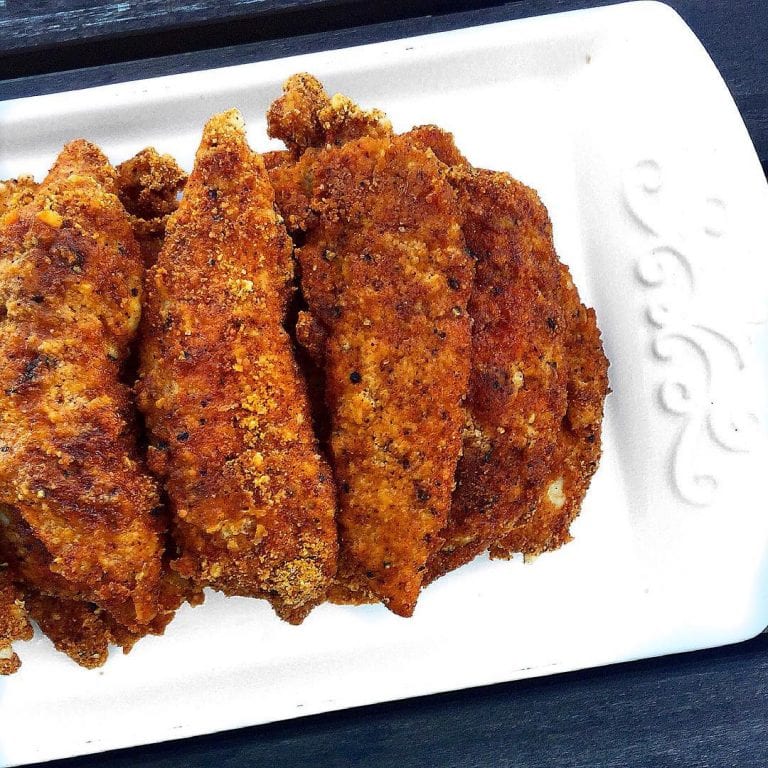 If you have kids in your home, chicken tenders or nuggets are a staple. I'm not complaining ... I love eating like a 5-year old. Give me chicken tenders with a yummy dipping sauce and a side of fruit and I'm good to go! But instead of buying the frozen ones in the shape of dinosaurs or picking up a 20 pack of McNotReallyChickenNuggets, this is a really easy and tasty way to fulfill the toddler palates in all of us. I started experimenting with the seasoning for these chicken tenders last year when we were trying to make the change to a more paleo way of life. (And we don't have Chick-fil-A in Alaska so it was also an act of desperation.) I have personally enjoyed all the versions, but someone in this house usually finds something wrong them ... clearly just to drive me crazy. Too spicy, too bland, too much salt, too little something or other. But everyone was happy with this version, so I'm sticking with it! (But take it from this girl who is definitely NOT a recipe creator, play with the spices if your family is annoyingly picky?) As I have said before, I'm terrible at meal prepping. But I'm awesome at doubling a recipe! I always buy two packs of chicken and make two pounds of these tenders ... and they don't last long. They're great by themselves or thrown on top of a salad. Or with dipping sauce and a side of fruit. And a cheap kids meal toy? *DISCLAIMER -- I am not, nor will I ever be or claim to be, a recipe creator. I just like to find yummy stuff that's easy to make and share it with you guys.
Ingredients
1

lb

free range chicken tenders

or chicken breasts cut into strips

1

cup

almond meal/flour

1

tbsp

paprika

1

tsp

garlic powder

1

tsp

cumin

1

tsp

chili powder

1

tsp

black pepper

1

tsp

sea salt

1

beaten egg
Instructions
Preheat oven to 375 degrees.

Mix together almond meal/flour, paprika, garlic powder, cumin, chili powder, black pepper and sea salt and put into bowl. Place beaten egg in another bowl.

Dredge each piece of chicken in egg and then coat thoroughly with almond mixture.

Place on a baking sheet coated with cooking spray. (Use the good stuff, y'all! Olive oil or avocado oil are my faves.)

Bake for 20-25 minutes, flipping chicken pieces over halfway through cooking time.

*These are very moist and tender! If you prefer a crunchier chicken tender, you may want to put them under the broiler for the last few minutes.