Paleo Chocolate Pumpkin Muffins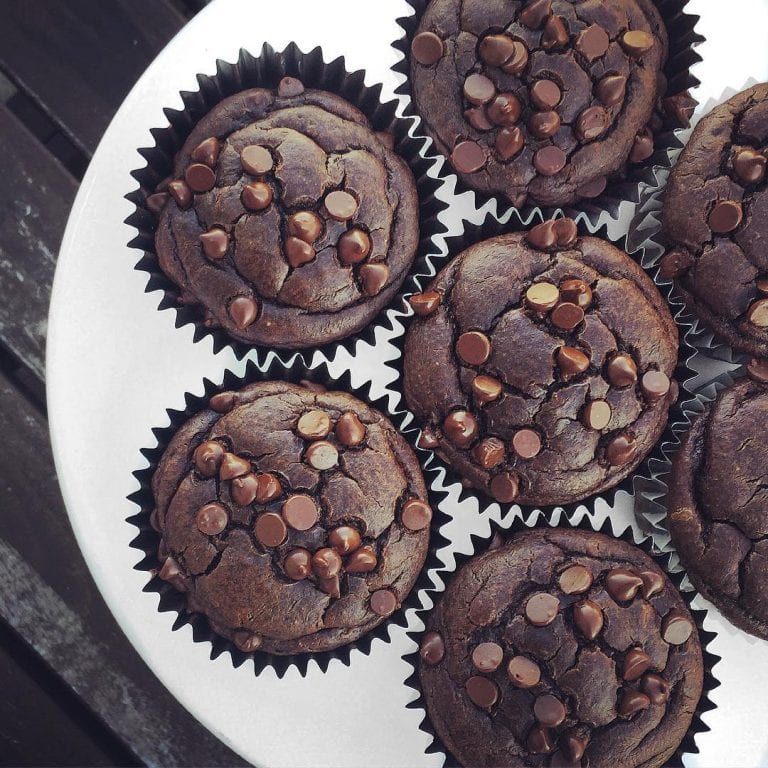 Serious question, you guys. Can baked goods be a love language? Because these are some things that I really, really love and make me feel true joy. Chocolate. Pumpkin. Baked goods. Paleo versions of delicious baked goods that make me feel less guilty about being so in love with baked goods. Anything I can pair with a giant mug of dark roast coffee at any time of the day. So basically, these Paleo Chocolate Pumpkin Muffins are my current love language. I've been playing around with this recipe for the past couple of weeks after seeing a few versions floating around social media. I mean, now that it's October it is OFFICIALLY pumpkin season. But considering I live in Alaska and we are already waking up to freezing temperatures, I embrace the pumpkin spice life pretty much all the time. However, these little treats are more about the chocolate and less about the pumpkin. They are great for those of you who like pumpkin but aren't drinking the pumpkin spice kool-aid 24-7. Or maybe you're waiting until November for full on pumpkin everything and this is just a first step. Super chocolatey with just a hint of pumpkin and cinnamon. Grain free, gluten free, dairy free, and refined sugar free ... they really don't even need the chocolate chips on top. (This is just something I tell my kids. Of course they need chocolate chips. Duh.) Try them out and let me know what you think! *DISCLAIMER -- I am not, nor will I ever be or claim to be, a recipe creator. I just like to find yummy stuff that's easy to make and share it with you guys.
Ingredients
1/2

cup

cashew butter*

3/4

cup

canned pumpkin

1

large egg

4

Tbsp

maple syrup

1/4

cup

unsweetened cocoa powder

1/2

tsp

ground cinnamon

1

tsp

vanilla extract

1/2

tsp

baking soda

Mini chocolate chips

*Side note: Any nut butter can be used! I just have a love for cashew butter because it is very smooth and the flavor is very mild and undetectable in baked goods.
Instructions
Preheat your oven to 375 degrees and place about 10 cupcake liners in a regular muffin pan.

Add all the ingredients except for the chocolate chips into a blender. Blend until ingredients are fully combined and batter is creamy. (Like I've said before, you can totally use a regular bowl and/or mixer but that just means more dirty dishes. No thanks.)

Pour the batter into muffin cups, filling about 3/4 full. This recipe usually makes about 9-10 muffins.

Sprinkle tops with chocolate chips. (I use Enjoy Life mini chips, so you may want to skip them if you are doing strict Paleo or use a different topping.)

Bake for 12-15 minutes, until the muffins are set and a toothpick inserted into the center comes out clean. (Although I am always a fan of the lower cooking times to make my baked goods more fudge-like ... yum!)

Store them in a container for up to 5 days. Or make a few batches and freeze them for up to 3 months. Because chocolate and pumpkin, y'all.