Paleo Sweet Vodka Cream Pasta Sauce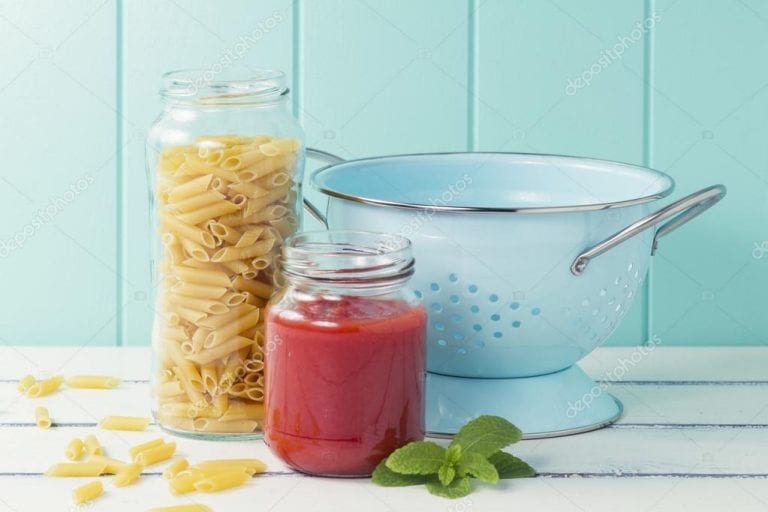 So I totally stole this basic recipe from Rachael Ray about 11 years ago when we lived in Ohio. I made my own little tweaks to make it a huge hit in our house, and we ate it ALL THE TIME. John was only 2 years old at the time, and we lived in this adorable little house in the heart of Oakwood. The entire neighborhood was like a Norman Rockwell painting -- cute houses with porches, parks on every corner, women pushing strollers and kids playing outside. My husband was doing a year of school so he was home all the time (literally the only year like that EVER in our lives). And I was only 31 years old ... take me back, y'all!!! I digress. Back to the pasta sauce. You guys, this stuff is just delicious. Honestly, you could serve it as soup and everyone would love it. We rarely eat real pasta anymore, but I will bust out some gluten free pasta or spaghetti squash just to eat this sauce. You can add some ground meat or meatballs to give it some more protein, or you can just go vegetarian with this meal. Regardless, it's delicious. Go make it. Plus, it sounds impressive when you tell people that you make your pasta sauce from scratch.
Ingredients
Avocado oil

or olive oil

2

tablespoons

butter or ghee

4

cloves

of garlic

minced

2

good sized shallots

minced

1

cup

vodka

1

cup

bone broth

or chicken broth

2

cans of crushed tomatoes

approx. 32 oz, I use Muir Glen Fire Roasted Diced Tomatoes

1

small can tomato paste

Sea salt & cracked pepper

1/4

cup

honey

1/2

cup

full fat coconut milk

Fresh basil for topping
Instructions
Heat a little of the oil in a large skillet over medium heat.

Add garlic, shallots, and butter or ghee. Saute shallots for about 3-5 minutes, stirring often.

Add vodka to the pan, then let it reduce by about half (2-3 minutes).

Add bone broth, tomatoes, and tomato paste. Stir to combine and bring sauce to a bubble.

Reduce heat to bring it to a simmer.

Add honey and season with salt and pepper. Let simmer for about 20-30 minutes to develop flavor.

Stir coconut milk into sauce. When sauce returns to a bubble, remove it from heat.

Blend with an immersion blender if smoother consistency is desired.

Serve over pasta or spaghetti squash and top with ribboned basil, YUM!