With all the bounty available this time of year, this is an excellent time to try out some new fruit and vegetable recipes. You'll find time-tested favorites as well as some creative new dishes below.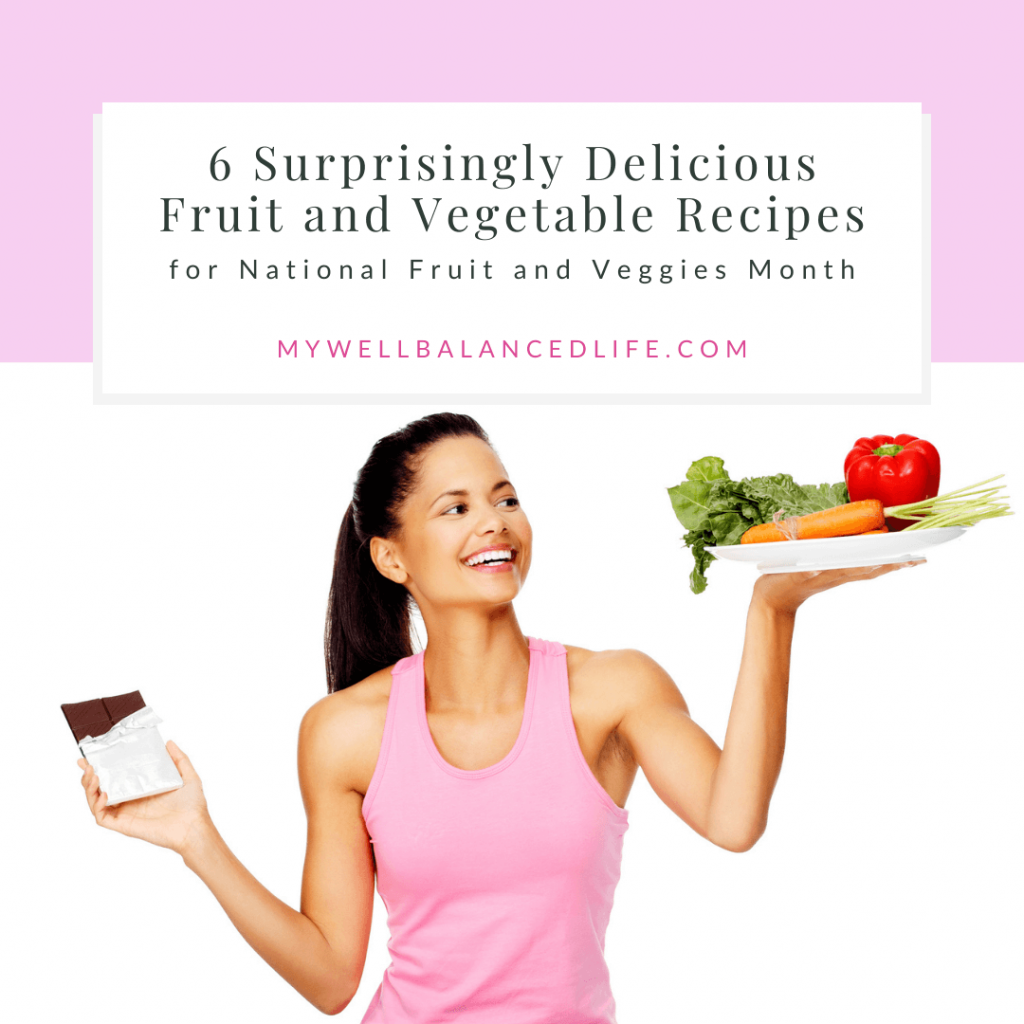 This dessert is so delicious just reading the ingredients will make your mouth water! Add fresh blueberries for a more complex flavor. Top with whipped cream or a scoop of vanilla ice cream for a little extra sweetness.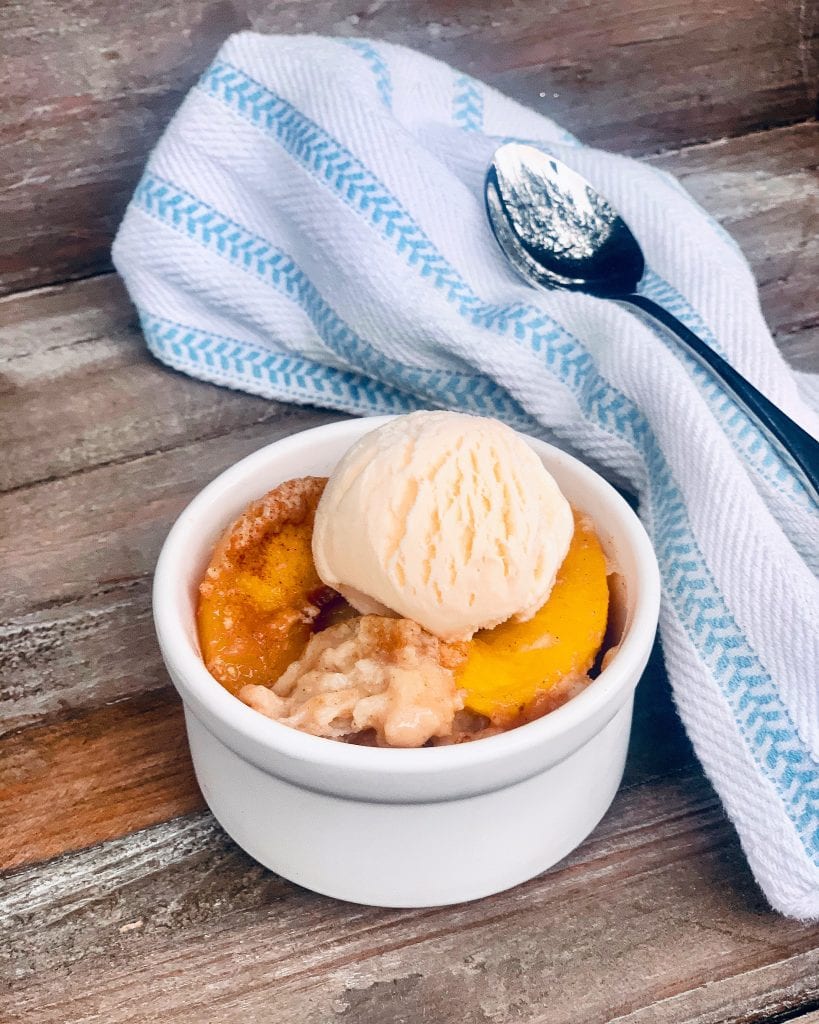 Fruit salads are so versatile and can be enjoyed any time of the day! They make a great side for breakfast, lunch, or dinner; a quick and easy snack; or a light and tasty vegan meal. Add some cheese (feta, gorgonzola, goat or parmesan, for example), nuts and seeds (pine, almonds, walnuts, sunflower and pumpkin seeds) for a more balanced meal. Plan to make this salad 3 to 4 hours prior to serving to allow the flavors to combine.
This is one of the moistest banana breads we've tried and it's very easy to make. It's packed with fiber, nutrients and powerful antioxidants and can help promote a healthy gut, lower blood pressure and reduce the risk of kidney disease.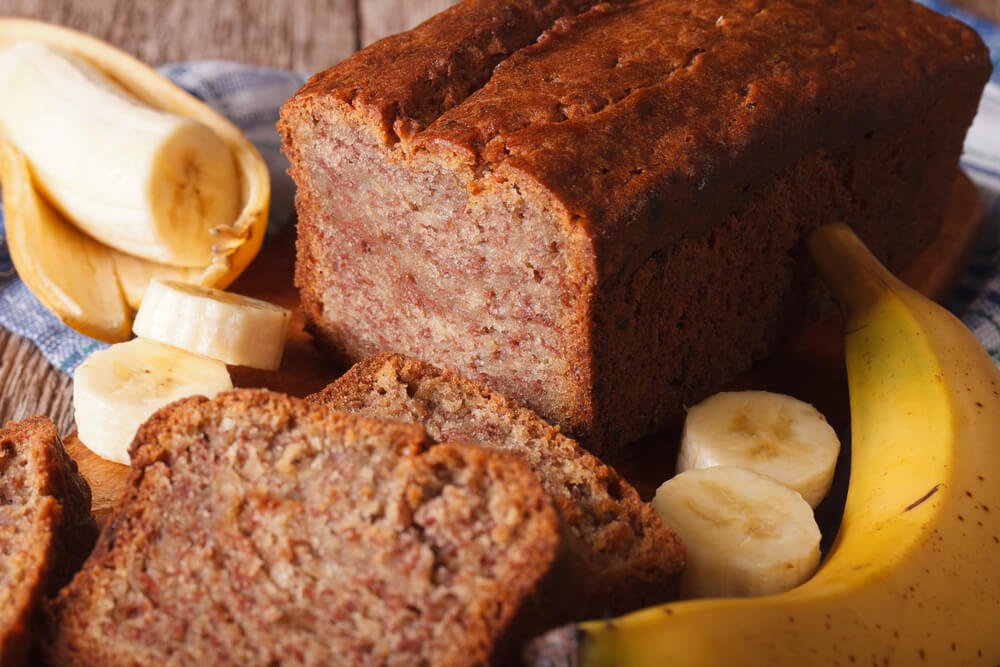 Here's a healthy snack or dessert that can be enjoyed by vegans too — just substitute coconut oil for butter. Even picky eaters will love the butter crumble topping and you'll love that it's so easy to make.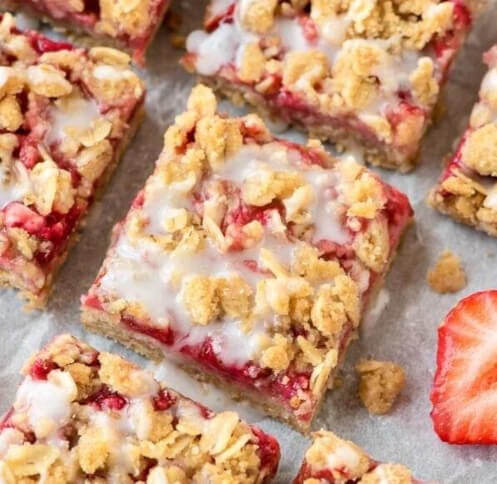 It's hard to believe that this tasty treat contains important nutrients like Vitamins C and K, potassium, copper and B vitamins. It's like a slice of apple pie minus the crust.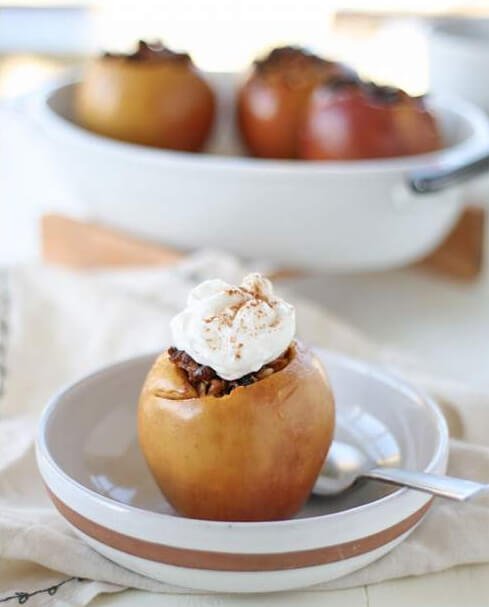 These cookies make a quick, healthy vegan snack. They're also very easy to make–only two ingredients and ready in 25 minutes, including the baking time. They're great for a snack on-the-go.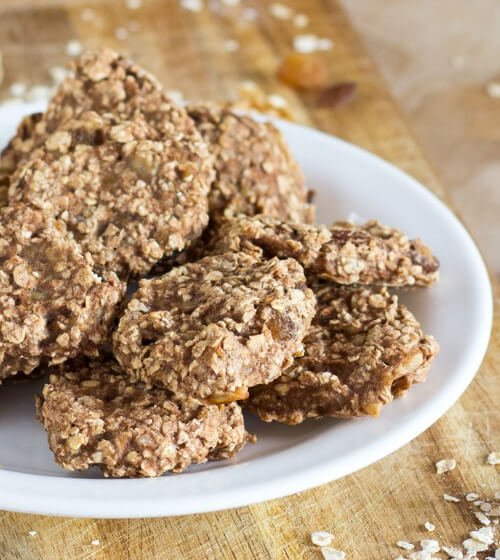 This blueberry crumble skillet recipe is sure to become a summertime favorite. Serve it warm, straight out of the skillet for a comforting buttery, blueberry treat. Or top it with a scoop of vanilla ice cream or Greek yogurt for a decadent creamy dessert.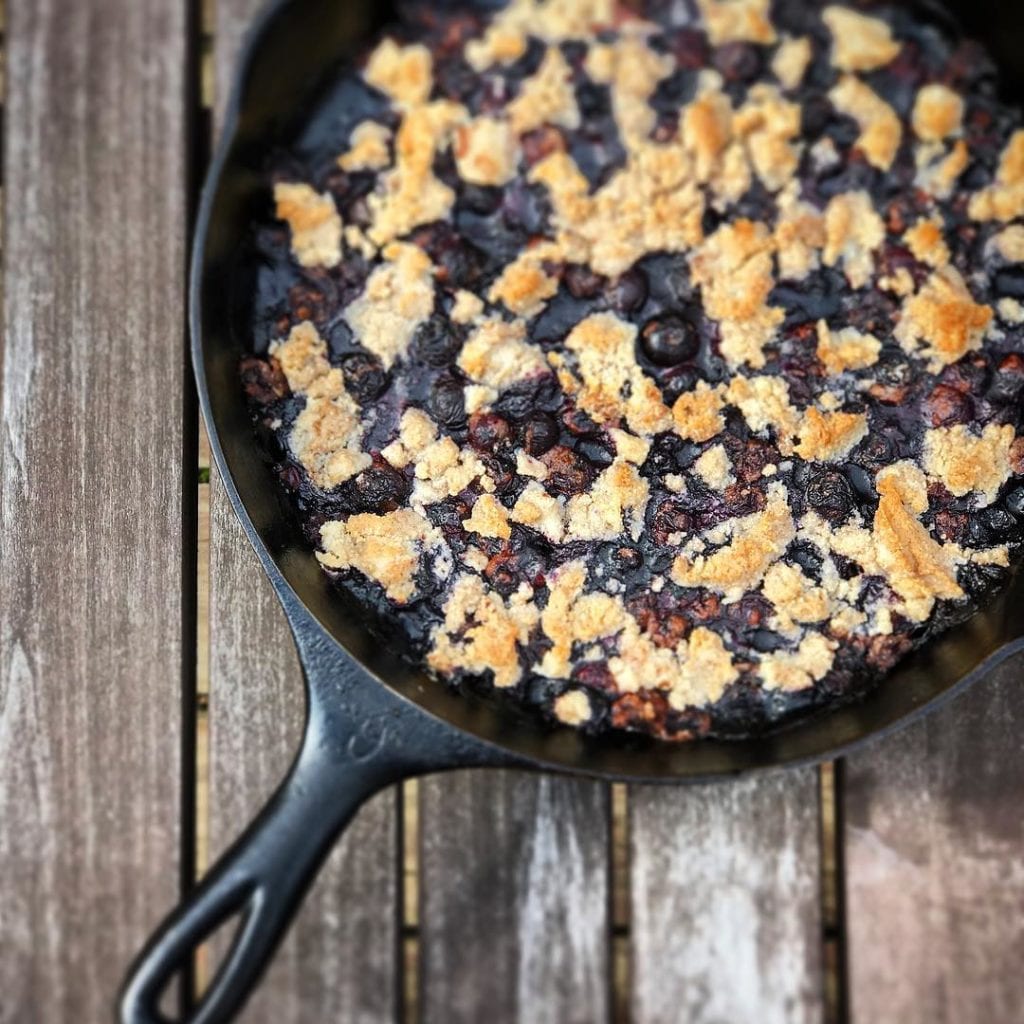 Butternut tamales with pumpkin seed-cilantro sauce over seasoned black beans topped with cilantro, pickled onions and watermelon radishes. Butternut has a sweet nutty taste similar to that of a pumpkin.
This recipe takes a little bit of time to prepare so it's probably better as a weekend meal, unless you prepare some of the ingredients in advance. These tamales are lower in fat than their traditional counterpart, gluten free and vegan-adaptable.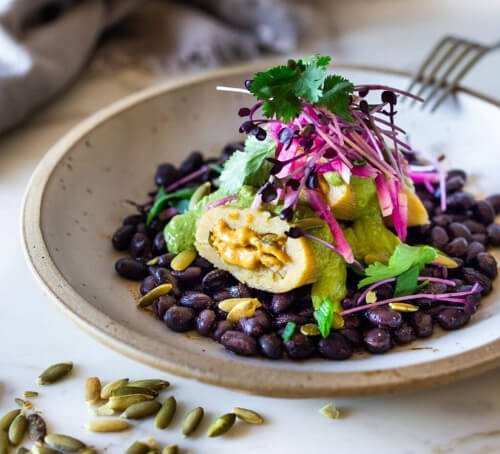 High in protein and completely vegan, this hummus bowl with roasted cauliflower and chickpeas is a great example of how satisfying nutritious meals can be.
This dish provides the health benefits of a double dose of chickpeas from the hummus and the roasted chickpeas. Chickpeas help control blood sugar, are high in fiber and protein and are a great source of calcium and magnesium.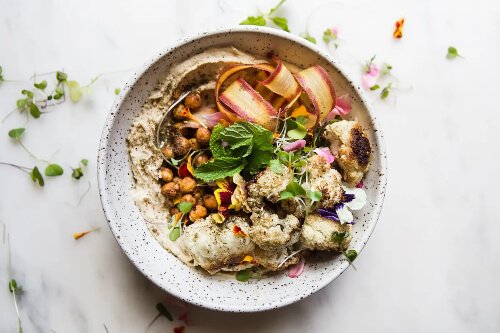 This is guilt-free comfort food at its best. Even better, it makes great leftovers as the flavors combine over time. It's a meatless meal that even carnivores will enjoy and is vegan-adaptable with minor changes. Consider serving as a topping over baked potatoes or oven baked fries.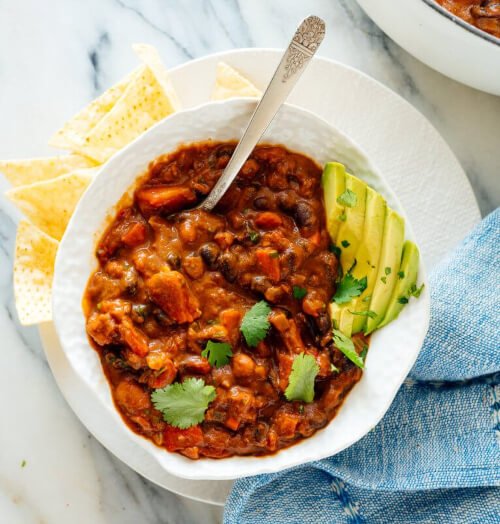 Nothing says summer like fresh, juicy peaches. This salad combines the flavors of grilled peaches, burrata, pine nuts, arugula and balsamic vinegar.
What's "burrata?" I'm so glad you asked. Burrata is an Italian cheese made by filling mozzarella with fresh cream and curds or butter. And that's what makes this salad so creamy and filling.
Easy to make!  For a vegan version, just substitute cashew ricotta for the burrata.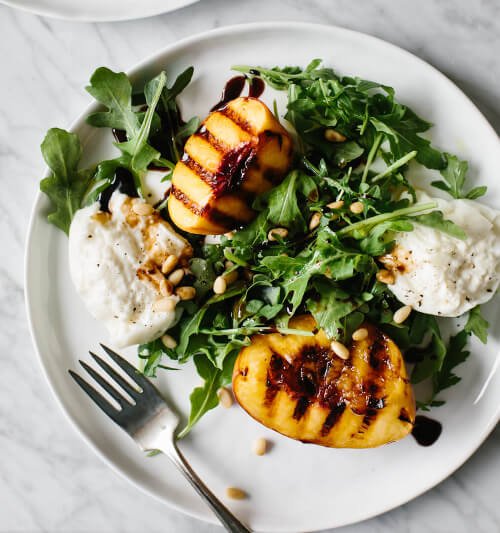 These breakfast meals are full of protein and vegetables. Ready in just 20 minutes, they're the perfect meal on the go. Make in advance and store in the refrigerator.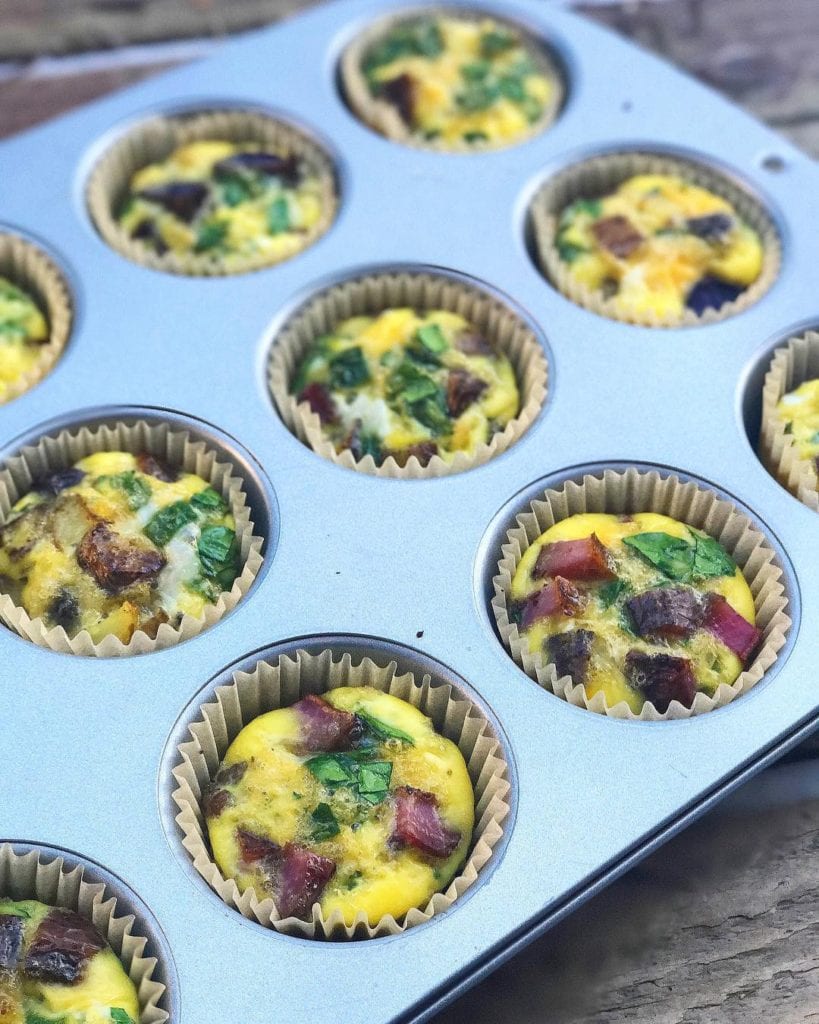 Made with lean chicken breasts and a healthy portion of vegetables, this is a waistline-friendly meal. Forget breaking out your pots and pans.  This is a one-pan dish where you place all the ingredients in one pan and bake. Cooks in just 15 minutes. With prep time your meal is ready in about ½ hour.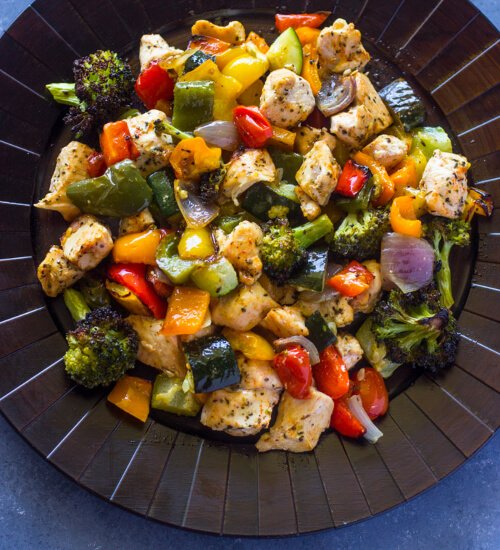 This is a simple Italian meal made with penne, diced tomatoes, fresh spinach, cannellini beans, ripe olives and garlic.
There's a good reason why Popeye ate his spinach. It is a wonderful source of vitamins and antioxidants. It benefits eye health, reduces oxidative stress, reduces the risk of cancer and lowers blood pressure. The cannellini beans are a great source of fiber. Overall, this is a meal you can feel good about.
This flavorful vegetarian dish is ready in just under an hour. Cauliflower contains calcium, Vitamin C, iron, Vitamin b-6 and magnesium. Chickpeas help control blood sugar, are high in fiber and protein and are a great source of calcium and magnesium.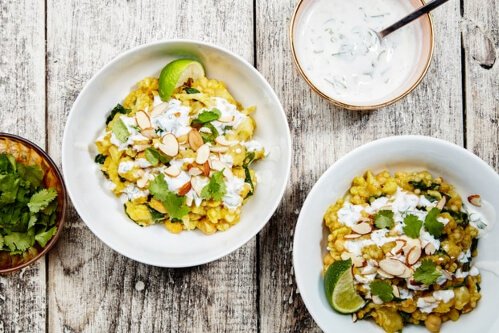 A super easy one-pan recipe that's fast and easy to make. A little bit of sweetness from honey and savory bacon make this recipe so delicious that even picky eaters will love it.