Paleo Garlic Mashed Potatoes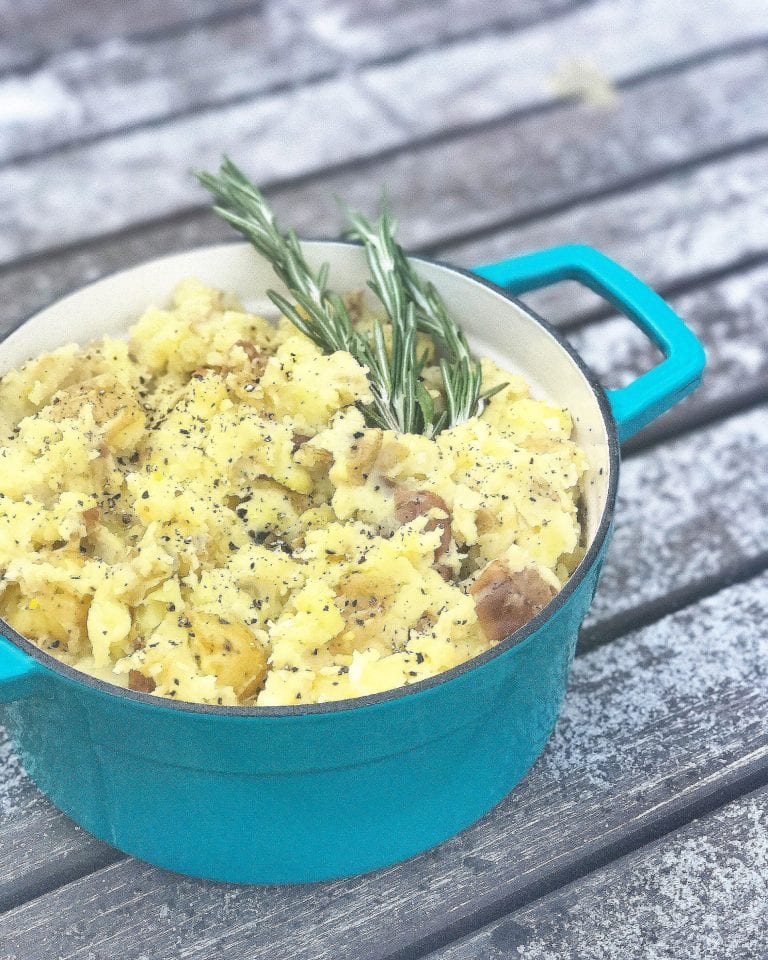 Is there anyone who doesn't like mashed potatoes? Hello, comfort food. That being said, I do think people have a lot of opinions when it comes to this dish. Chunky, smooth, skins on, skins off, plain, garlic, etc. And if you do gravy, you're on your own. I don't do gravy on anything. I know there are people who will argue that white potatoes aren't Paleo, but a lot of people do just fine with them. That's why I love the term "Paleoish" to describe my way of life. White potatoes are allowed on Whole30, so this dish is technically Whole30 approved. Yay! And hello, it's Thanksgiving. Mashed potatoes are a must. (If you can't tolerate white potatoes, I recommend cauliflower mashed potatoes for a great substitute!) So prepare these potatoes to your liking. Peel the potatoes if you must (extra step, no thank you.) Add more bone broth and coconut milk if you like your potatoes creamy. Mash them by hand if you want them extra chunky. Skip the garlic if you prefer them plain and simple. But no matter how you make them, enjoy that big ole dish of comfort food. *You can make this dish in advance and reheat in the oven. I would just keep the dish covered to preserve the moisture.
Ingredients
2 1/2

pounds

small potatoes. washed and cut into cubes

1/4 - 1/2

cup

bone broth or chicken broth

1/8 - 1/4

cup

full fat coconut milk

2-3

tablespoons

of butter or ghee

3-4

garlic cloves

finely chopped

1/2 - 1

tsp

sea salt

1/2 - 1

tsp

cracked pepper
Instructions
Wash and cut potatoes into halves or quarters.

Boil for about 20 minutes or until fork tender. Drain and set pot aside.

Heat ghee in small saucepan over medium heat, and saute garlic for about 2-3 minutes. Be careful not to burn garlic.

Pour ghee and garlic over potatoes.

Add broth and coconut milk to desired consistency.

Season with sea salt and cracked pepper.

Use hand mixer to whip potatoes.

Transfer potatoes to serving or baking dish.