Paleo Pumpkin Loaf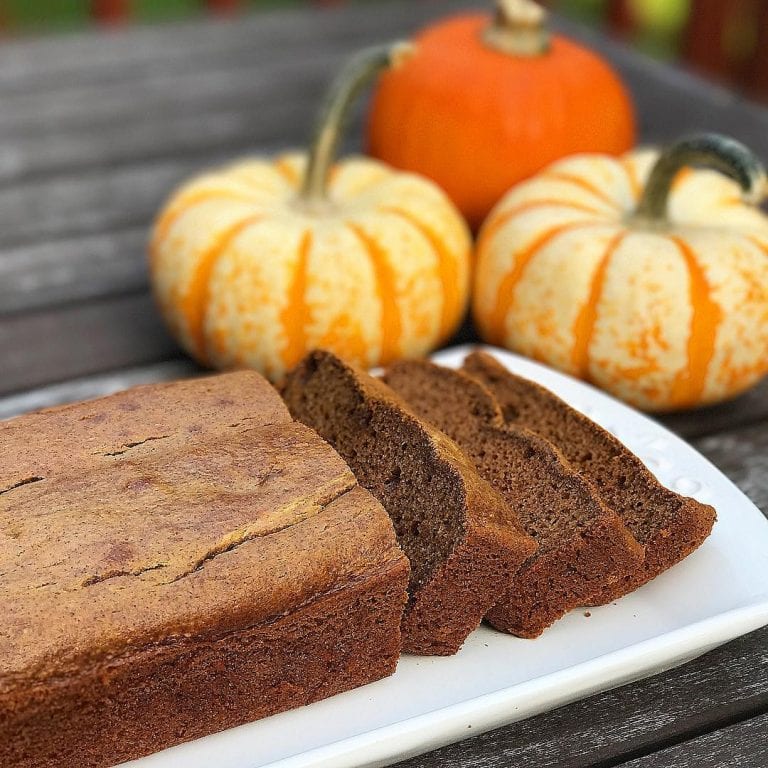 Y'all, if I was a Spice Girl my name would be Pumpkin Spice. I've been living the pumpkin spice life since WAY before it became a thing. When I lived in Nashville in the late 90s, I would stop by Fido Coffee Shop on my way to work and pick up a large coffee with Splenda and a Skinny Pumpkin Chip Muffin. (I was at the height of my low-fat, fake sugar, ruin my health phase. Someone go slap some sense into that girl with the bad highlights and over plucked eyebrows. Sigh. I can't even.) Anyway. Seriously EVERY MORNING. I don't care if the weather is hot or cold or what. Give me all the pumpkin stuff. And I've forced my children to love all things pumpkin as well. Sorry guys, this is how it is. We eat pumpkin pie and pumpkin loaf and pumpkin cheesecake and pumpkin soup. These boys have been able to order their own pumpkin loaf at Starbucks since the age of 2. I'm totally winning at this parenting gig. So now we just do our pumpkin spice life a bit healthier -- all the fat, none of the grains, and just cleaner ingredients. But there is absolutely NO sacrificing that flavor. Because that's what I want. What I really really want. #pumpkinspicegirl #poshspiceforever
Ingredients
1

cup

cashew butter

almond works as well

1/2

cup

canned pumpkin

2

eggs

2

tablespoons

pumpkin pie spice

1/2

teaspoon

baking soda

1/4

teaspoon

fine sea salt

1/3

cup

maple syrup

1/4

cup

full fat coconut milk
Instructions
Preheat oven to 350 degrees.

Put all ingredients in a bowl and mix until batter is smooth.

Definitely lick the batter off the spoon because OMGeeeee. So yummy.

Pour into well greased loaf pan or muffin cups. (I always use melted coconut oil!)

Bake loaf for 40-50 minutes and muffins for 25ish minutes, or until toothpick comes out clean.

Let cool completely before removing from pan.

Eat your pumpkin spice heart out!