July is National Watermelon month! And nothing is better on hot summer days than a big, juicy slice of watermelon. Chilled watermelon slices are always a favorite part of our 4th of July celebrations.
And there are many more ways to enjoy watermelon — sliced, diced, juiced, even grilled. It's such a versatile fruit. It can be served as an appetizer, side dish, snack, dessert, or even a new favorite beverage! So we thought we'd share a few amazing watermelon recipes to spark your creativity and tempt your taste buds.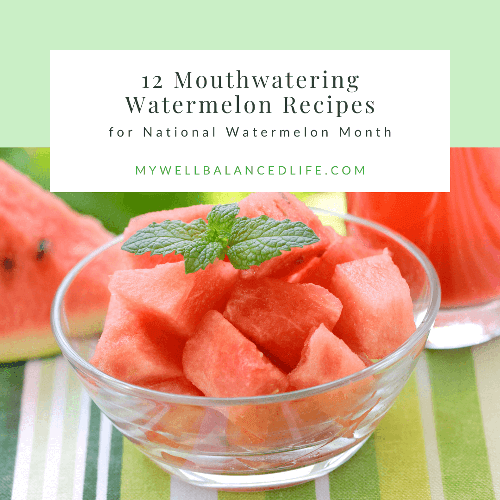 But before we get to the recipes, you may want to know…
How To Tell When A Watermelon Is Ripe
Heavier Is Better
When considering two watermelons of the same or similar size, choose the one that is heavier.
A Healthy Yellow Spot
As watermelons grow and ripen, the side that lays in the soil (the "field spot") isn't exposed to the sun so it won't turn that deep green. Instead, the field spot turns from a pale white to yellow as the fruit ripens. A yellow spot is a good indicator that the melon was picked after it was ripe.
Give It A Pat
When you pat or thump a ripe watermelon, it will have a muffled, vibrating or hollow sound. You don't want a watermelon that is soft or makes a dull sound thunk when you pat or thump it.
Uniform Shape
Watermelons that have bumps, ridges, and irregular shapes weren't well cared for, and the taste of the fruit will reflect that. That's why you want to select a watermelon that has a uniform shape.
A Dark Brown Rough Patch
Don't mistake the "sugar spot" for an irregular shape! That dark brown rough patch is actually where the sugar is seeping out of the fruit and signals that the watermelon is juicy and sweet.
Avoid Shiny Skin
Ripened, sweet watermelons have a dull, dark green surface.
Now that you've selected the perfect watermelon, you're ready for…
12 Mouthwatering Watermelon Recipes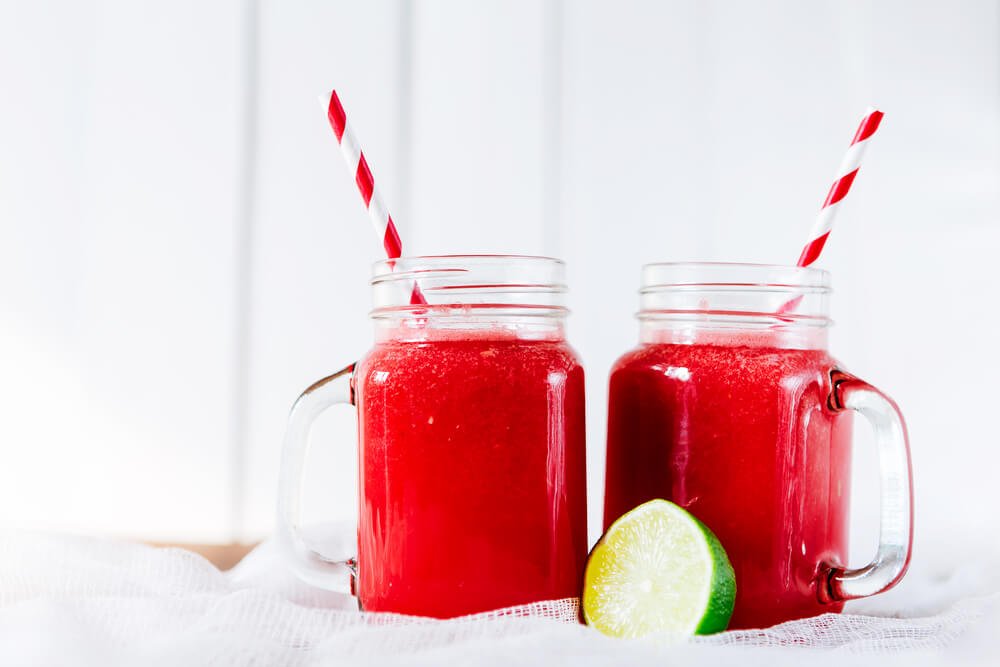 Give your day a sunny start with this watermelon smoothie recipe. It's full of healthy fiber and it's such a refreshing way to start your day! Add a cup of fresh greens (like spinach and kale) and a scoop of your favorite vegan protein powder for a well-rounded meal.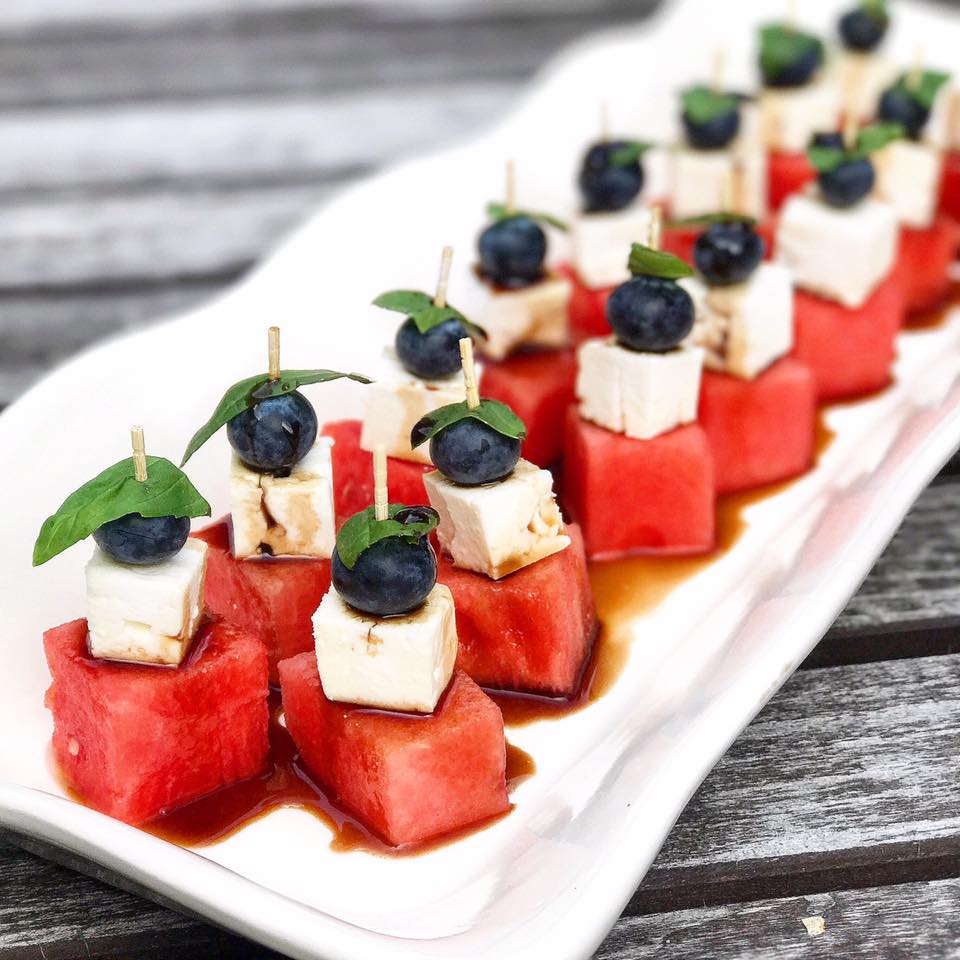 This recipe can be served as an eye-catching appetizer or side dish with your favorite grilled meat. It combines juicy watermelon and fresh blueberries with the tang of feta and balsamic vinegar. Honey adds a bit of sweetness and creates the perfect glaze. Admit it, your mouth is watering, right?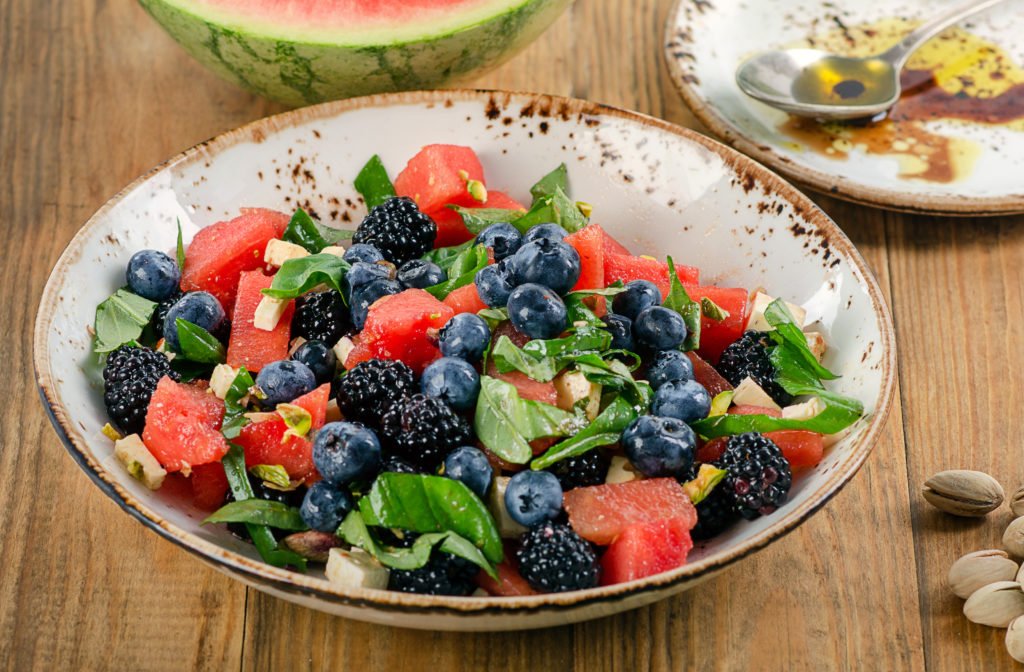 This colorful and nutritious summer salad features seasonal berries and watermelon. Nuts and feta cheese provide a source of protein and olive oil serves as a healthy fat. Serve this delicious salad at your next barbecue, party or potluck.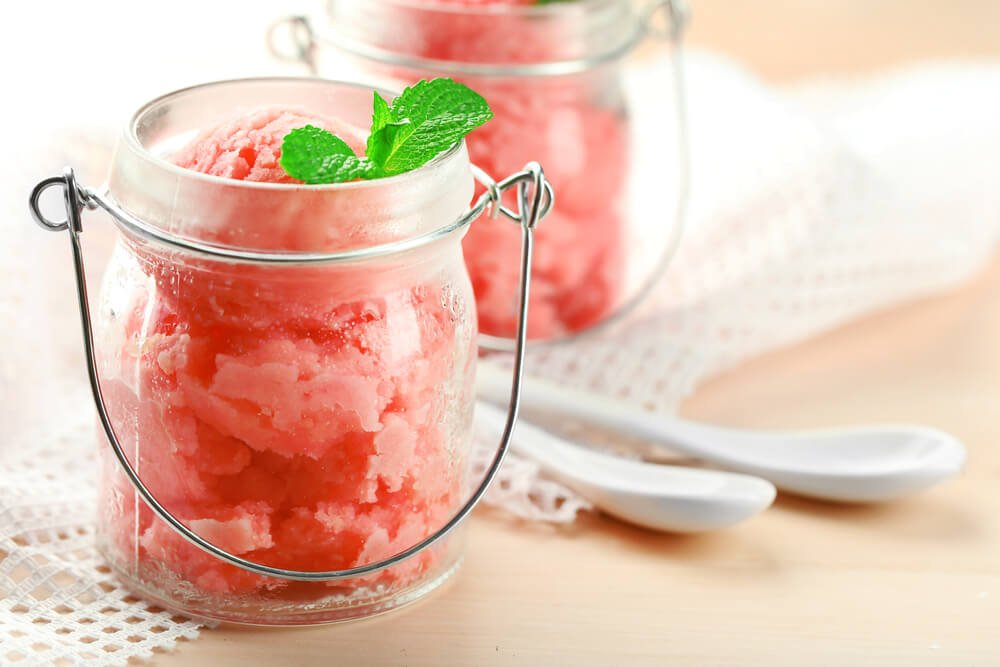 Have you ever tried frozen watermelon? Although frozen watermelon doesn't keep well when it thaws, we think you're going to love this recipe! 
This ice cream doesn't even require an ice cream maker.  It's also lower in sugar than most other ice creams. Blend watermelon, milk, sugar and vanilla extract and freeze. It's that simple.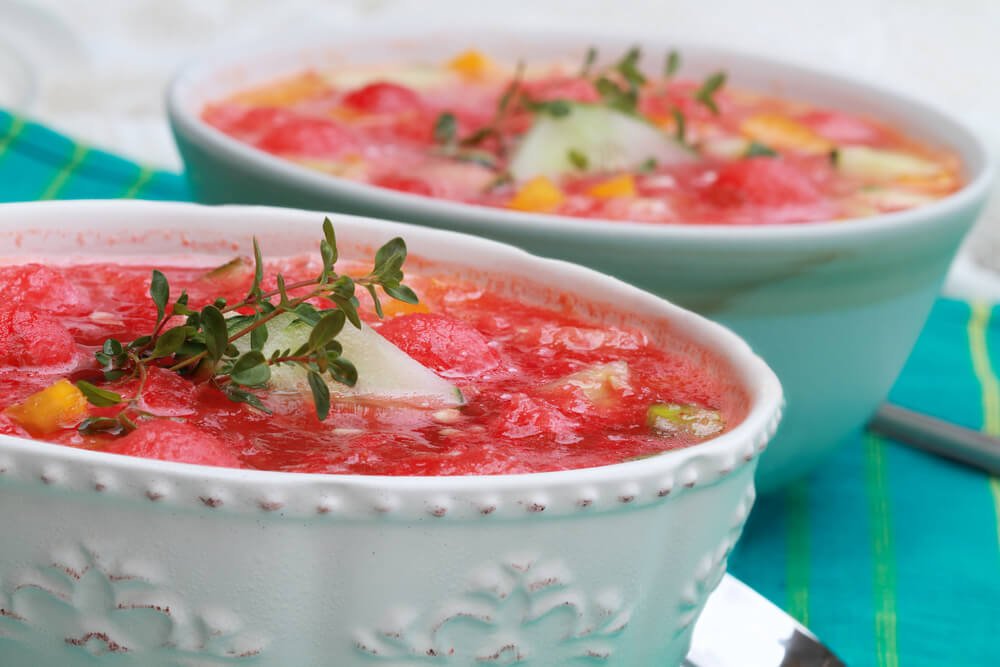 Pairing tomatoes and watermelon with cucumbers, shallots and hot sauce may sound a bit unexpected, but it's very good! Spanish gazpacho is a cold soup traditionally made with tomatoes, basil, cucumbers and garlic. This recipe puts a new twist on a traditional favorite.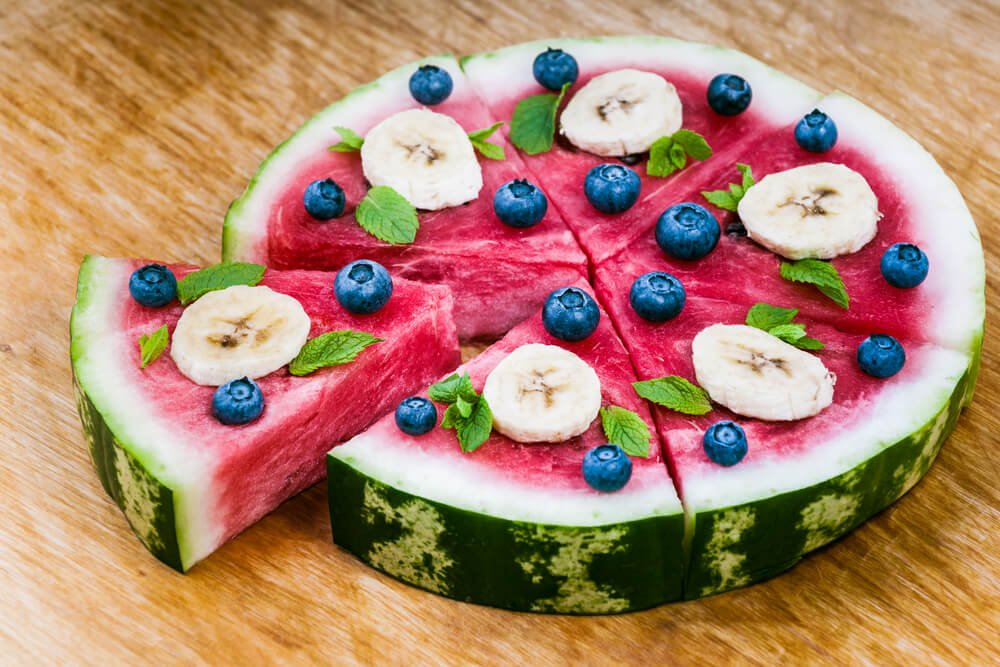 Perhaps you wouldn't think to combine sweet and spicy ingredients. This refreshing summer dish does just that, combining watermelon, feta, basil, balsamic vinegar, walnuts, coconut and chocolate. Doesn't it sound intriguing?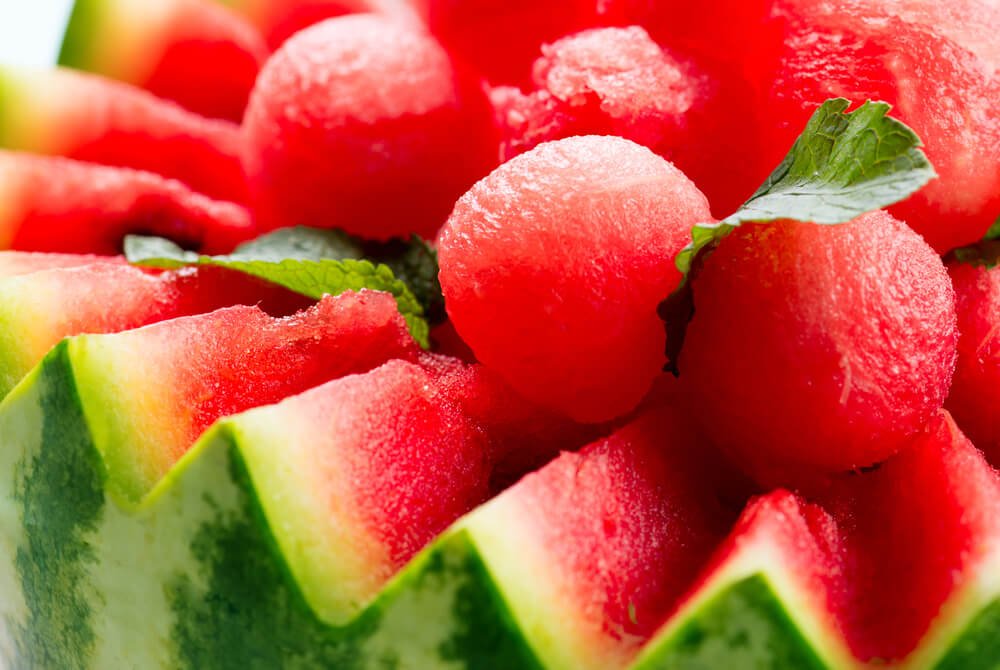 A traditional mojito is a Cuban cocktail made with white rum, sugar, lime juice, soda, and mint. This mojito seasoned watermelon recipe is a refreshing alcohol-free treat. Serve it as a fruit salad or appetizer accompaniment to your favorite Cuban or Mexican dish. For an adult twist, you can add a touch of white rum or tequila.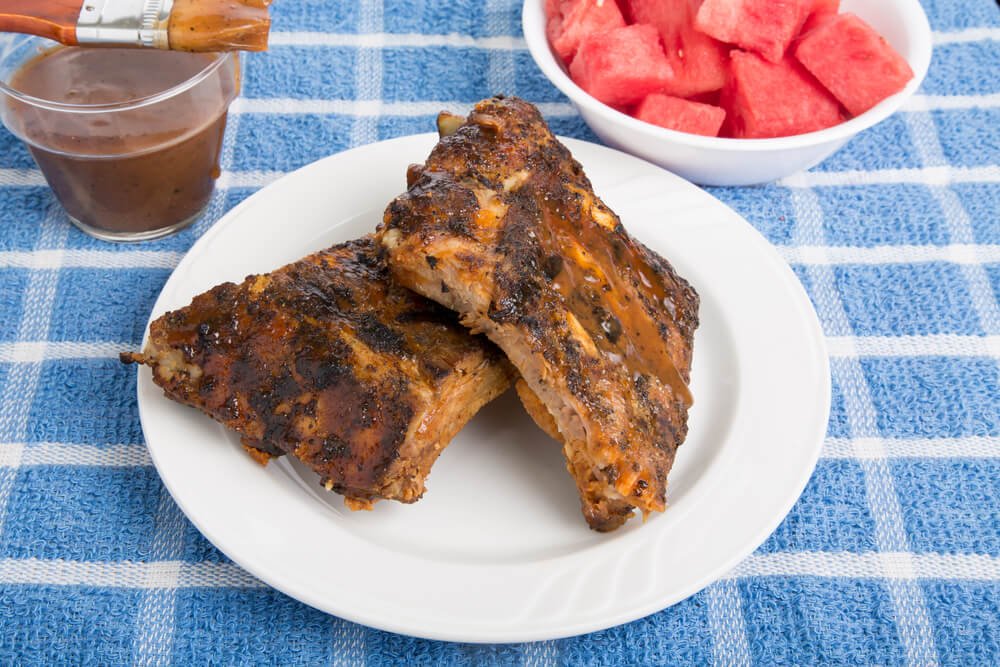 Who would have thought that watermelon could be used as BBQ sauce? 
You'll definitely want to try this sauce! It's sweet, tangy, savory and delicious! Plus, it's very easy to prepare in just 15 minutes. Slather it on pork chops, pork tenderloin, chicken, or ribs.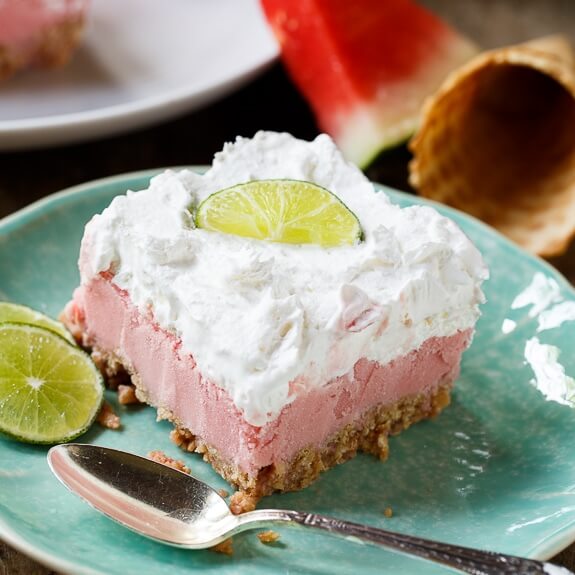 You'll need to break out your ice cream maker for this delicious dessert but it's well worth the effort. It's made with a waffle cone base, homemade watermelon sorbet middle and topped with whipped cream. Yum!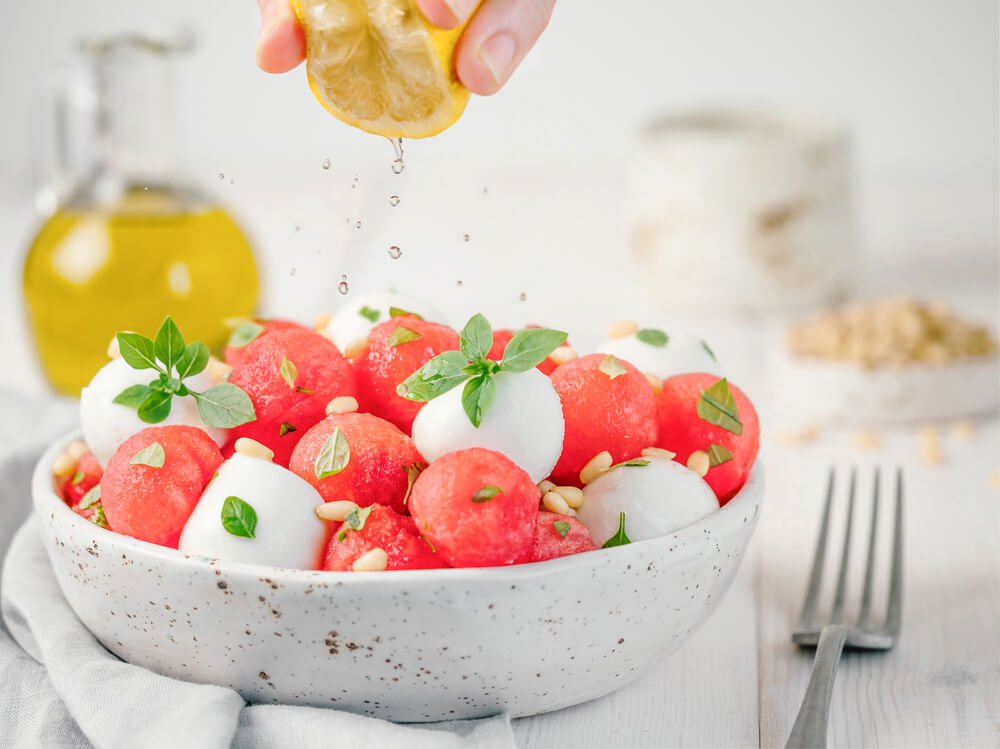 Enjoy this refreshing seasonal salad with watermelon, mozzarella pearls, fresh basil, extra virgin olive oil, balsamic vinegar and mixed greens. Consider serving with grilled chicken or steak.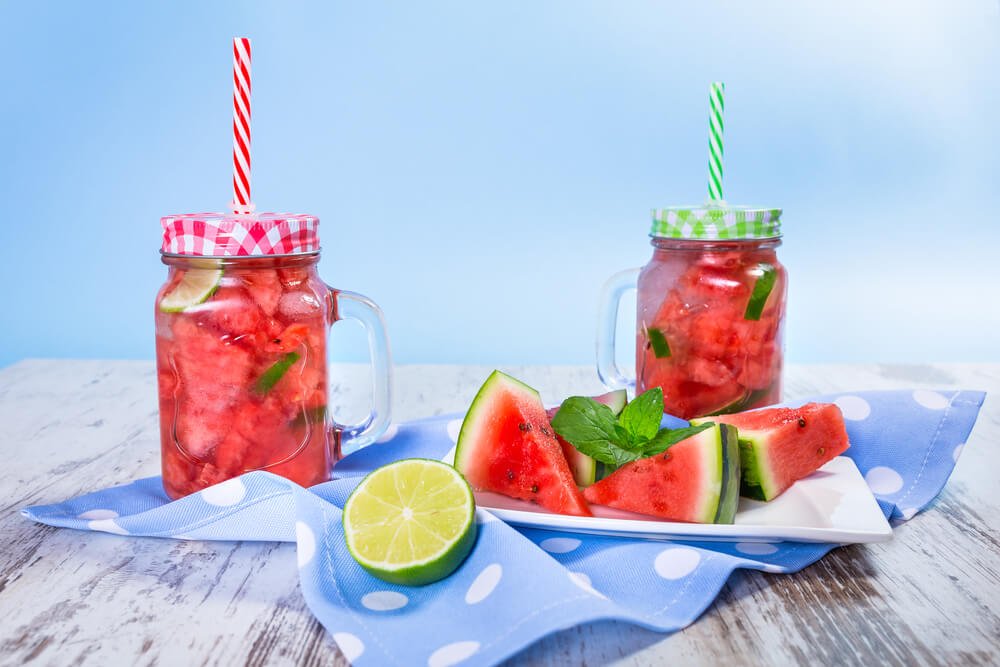 Here's a beverage that's refreshing, sweet and tart and uses only four ingredients: watermelon, lemon juice, sugar and water.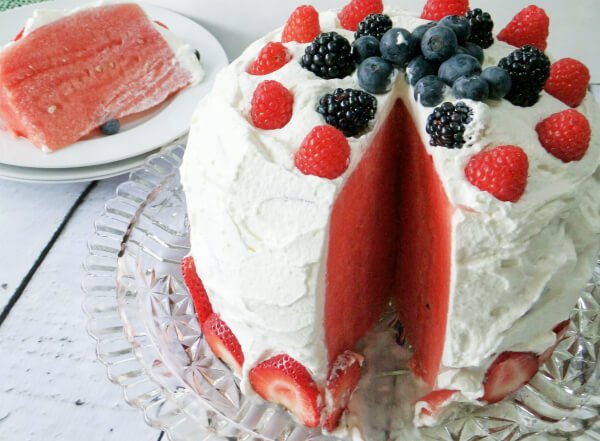 Here's a beautiful red, white, and blue dessert just in time for your 4th of July celebration. This recipe is gluten-free, grain-free, and keto-friendly. Even better, it can be made with as few as 4 ingredients in 10 minutes or less and is sure to be a crowd pleaser!
Other Recipes You Might Enjoy
Gluten Free Mini Corndog Muffins
Balsamic Rosemary Chicken (Ready in 30 minutes or less)